Microsoft security report warns of risks from unsupported operating systems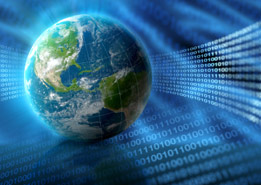 Microsoft has released its latest Security Intelligence Report detailing the threat intelligence gathered from more than a billion systems worldwide.
With Windows XP support due to end in April 2014 the report takes a close look at the risks posed to consumers and businesses of using unsupported operating systems. According to StatCounter, XP and older systems still account for around 21 percent of those in use.
The main threats facing XP users are the Sality malware family which can steal personal data and lower system security settings, the Ramnit family that infects executable, MS Office and HTML files, and variants of the Vobfus worm which can download other malware onto a PC and spread itself via removable drives.
The report finds that in the first half of 2013 almost 17 percent of computers running up to date Microsoft security products encountered malware. Although encounter levels were similar for both operating systems, XP machines were six times more likely to be infected than those running Windows 8.
"The data help illustrate the positive impact that security innovations in newer operating systems are having. Modern operating systems such as Windows 8 include advanced security technologies that are specifically designed to make it harder, more complex, more expensive and, therefore, less appealing for cybercriminals to exploit vulnerabilities," says Tim Rains, director of Microsoft Trustworthy Computing.
Obviously Microsoft has an interest in persuading XP users to upgrade but there are some compelling statistics. Microsoft warns that in the two years following XP SP2 going out of support malware infections jumped by 66 percent compared with those for SP3.
Rains adds, "We truly want people to understand the risks of running Windows XP after support ends and to recognize the security benefits of upgrading to a more modern operating system -- one that includes the latest in security innovations, provides ongoing support and can in turn better protect them".
You can see an overview of the findings in the slideshow below: