Enterprise storage gets serious with Ceph's scalable software solution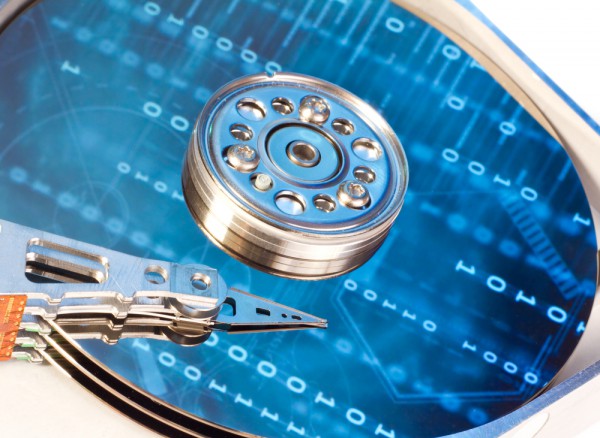 Unless you're heavily into the world of data storage you probably haven't heard of Ceph. It's an open-source distributed storage system for Linux platforms designed to deliver performance, reliability via a software defined system that's also very scalable. It's self-managing and self-healing and can be accessed via big data tools like Hadoop and Samba.
Now that you know what it is you'll be interested to learn that Inktank, the company behind Ceph, has launched Inktank Ceph Enterprise. This is a subscription product that builds on Ceph's open-source roots to provide the most stable version of the product with a new graphical management console and a suite of support services.
"Inktank Ceph Enterprise is an important development that should help enterprise customers evolve their Ceph deployments, be they public, private or hybrid cloud environments," says Simon Robinson, Research Vice President at analyst firm 451 Research. "Having the backing of Ceph experts behind their Ceph deployments should help customers as they look to improve business continuity service levels, drive greater agility and improve operational efficiency across their cloud estate".
It can be used in cloud deployments or as a replacement for traditional storage solutions. Offering web-scale technology with long-term support available from a commercial vendor, it allows businesses to benefit from the economics of modern data storage. By using commodity hardware it can lead to significant cost savings compared to legacy systems.
Inktank Ceph Enterprise is supported on Red Hat Enterprise Linux 6.3, Red Hat Enterprise Linux 6.4, CentOS 6.3, CentOS 6.4, and Ubuntu 12.04 LTS. Its pricing model is based on the amount of storage deployed.
"The launch of Inktank Ceph Enterprise makes Ceph a viable, sustainable storage platform within the enterprise", says Bryan Bogensberger, CEO of Inktank. "Inktank customers now have the tools, code and peace of mind required to get serious about replacing expensive, proprietary legacy storage hardware and satisfying their emerging cloud and big data storage needs with the transformative Ceph distributed storage system".
Photo Credit: kubais/Shutterstock