Tidy up the Windows 8.1 Apps screen by removing unwanted shortcuts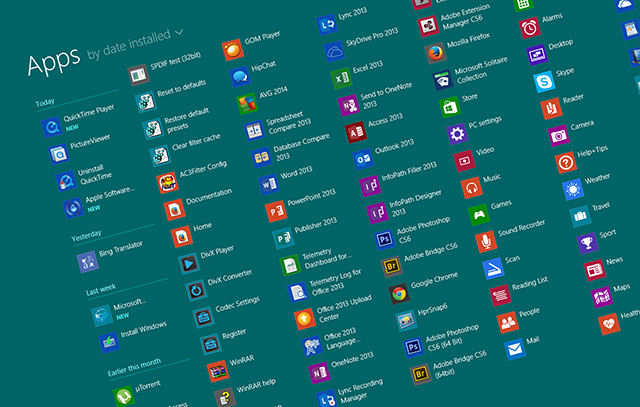 When you install an app or desktop program in Windows 8.1 it gets added to the Apps screen. From here you can add it to the Start screen by right-clicking to summon the Customize menu, and then selecting "Pin to Start". You can also "Pin to Taskbar" if you want regular quick access to it while working in the desktop.
The Apps screen, which you can set as your default view, can be ordered by Name, Date Installed, Most Used, or Category -- to make it easier to find the apps and desktop programs you want. You can also have desktop programs show up first when the Apps screen is sorted by Category. To do this, right-click the taskbar and select Properties. Click the Navigation tab and tick "List desktop apps first in the Apps view when it's sorted by category".
So far, so good. What you will find, however, is the Apps screen will start to get cluttered with shortcuts you have no interest in. Links to documentation or web pages, for example, readme files, licenses, options to check for updated versions and so on. If you install a lot of software, these can quickly fill up the Apps screen.
Removing unwanted shortcuts is very easy. Just right-click one and select "Open file location". File Explorer will launch with that shortcut selected. Tap delete to send it to the recycle bin. When you go back to the Apps screen the shortcut will have vanished.
Naturally, you should only remove shortcuts this way. If you want to remove an app or desktop program, right-click it and select the Uninstall option.