Best Windows 8 apps this week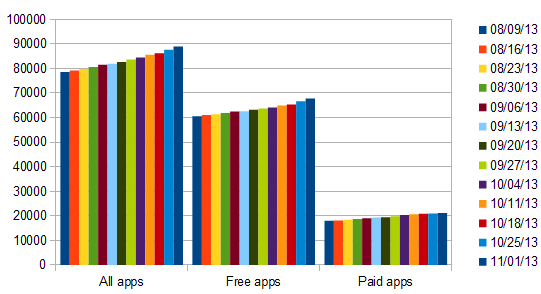 Fifty-third in a series. A second strong week for Microsoft in regards to new app releases in the official Windows Store. The overall growth remained over the important 1,000 applications mark as 1,346 new apps were published to the store in the last seven days.
This increased the overall app count in the US Windows Store to 88,971 applications. About three quarters of those, 67,785 to be precise, are free to download and install, while the remaining 21,186 are either trial versions, paid apps or desktop programs.
Free applications increased by 1,160 apps this week, and paid applications by 186.
The store is doing better ever since the release of Windows 8.1, and it is very likely that we will see a constant stream of quality apps released for the Windows 8 operating system in the coming months.
App of the week
Green Jelly ($4.99, free trial available)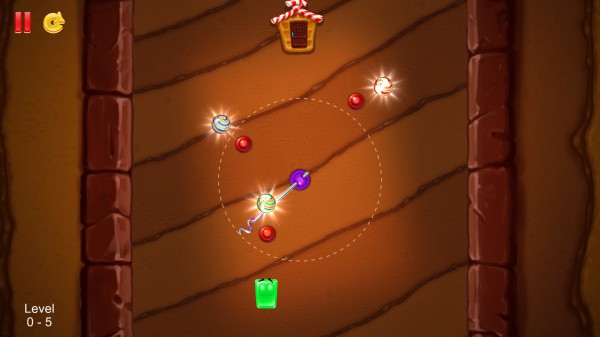 Green Jelly is another interesting puzzle game with a twist. You control a blob of Jelly in the game that you can interact with. You can stretch the Jelly to reach points in the level, catapult it from its location to another location on the map, snip its connection to an element, or interact with other elements on the screen.
A tutorial walks you through all important game mechanics so that you know exactly what you can do to reach the level exit.
The trial stops after the first six levels, and you will have to pay $4.99 if you want the full game. A total of 60 levels are available, with later levels introducing new objects and locations for you to interact with and explore.
Other apps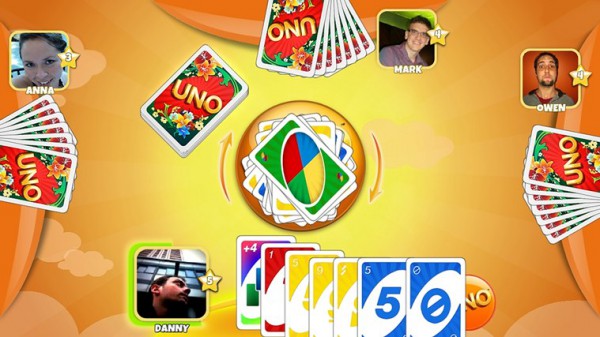 Uno & Friends is another Gameloft game that hit the store this week. You can play the card game Uno with friends or other users of the application.
The goal of the game is to be the first player to get rid of all hand cards. All other players will receive points based on the remaining cards that they hold in their hands.
You can play a card if it either matches the number or color of the card that is in the middle of the table. If you cannot match a card, you need to draw a new one.
The application has a lot to offer, from custom themes and other interface modifications to online play, leaderboards and weekly contests.
Turn n Run ($4.99, free trial available)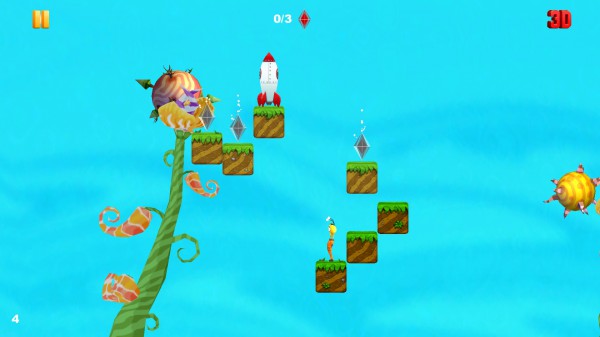 Turn n Run looks like any other jump and run platform game on first sight, but once you start playing you will quickly notice that it ships with a unique feature that lets you control the orientation of the elements on screen.
Instead of just jumping from one block to the next, you can manipulate the perspective in which you see the level.
To make things easier, you are allowed to switch between a 2D and 3D perspective of each level. To change the perspective, simply drag and drop with your finger or the mouse.
The goal in the 60 levels is always the same: collect all diamonds and get to the rocket. Since there is no time limit you have plenty of time to rotate the screen until you find the proper way to meet the objective and exit the level.
Note: you may feel dizzy after playing the game for a while.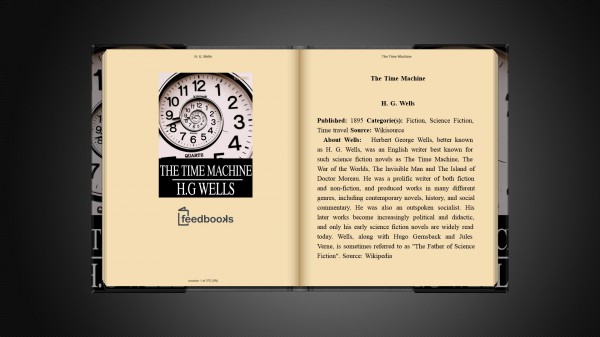 The free ebook reader for Windows 8 provides you with an interface to manage and read ebooks in the ePub and fb2 file format.
You can add local ebooks to it or browse integrated ebook libraries such as Project Gutenberg or Feedbooks to find and download ebooks from remote locations instead.
The app ships with four libraries included and options to add custom ODPS catalogs to it.
Other interesting features include the ability to change the font type to any system font, adjust font settings, and to switch to a different color scheme.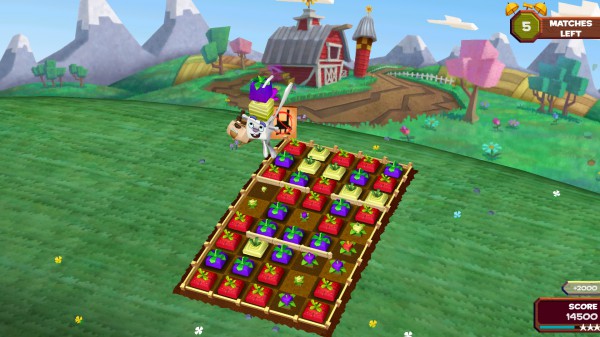 Stack Rabbit is a challenging puzzle game in which you need to collect a certain amount of vegetables before your moves run out.
Here is how it works in detail. You control a rabbit with drag movements using the mouse or touch controls, or the keyboard. Whenever you move over a vegetable you pick it up, but only if you have not stacked six already.
A stack of three or more vegetables is removed automatically when you stand still for a while, and your main task in each game is to make sure that you collect enough vegetables to proceed to the next level.
The "match limit", the order in which you need to collect the vegetables, and the fact that new vegetables grow constantly make the game challenging in later levels.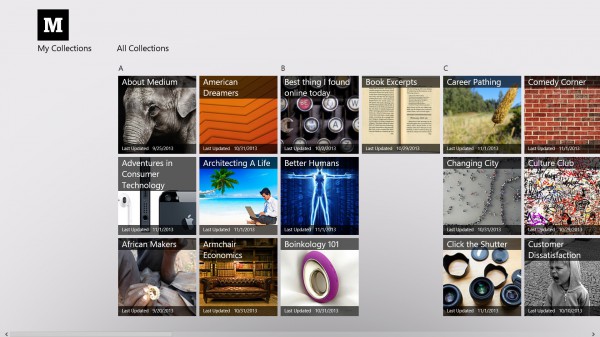 This third-party application provides you with access to contents published on the publishing platform Medium.
You can use the reader to read and share stories that are posted on the platform. A list of collections is displayed when you open the application. Each collection links to a list of articles that you can read directly in the reader application.
Articles can be bookmarked for easy access and the application's live tile support ensures that you will be informed when new articles get published.
Reckless Racing ($4.99, Lite edition available)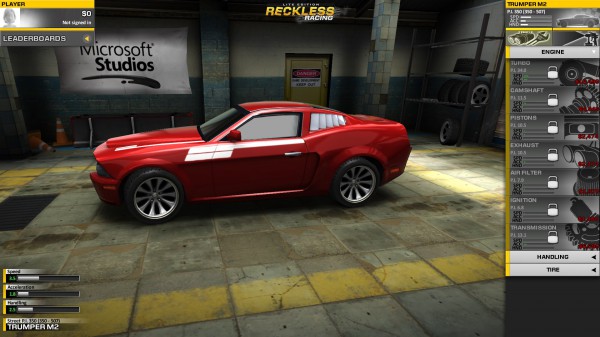 The top-down racer plays a lot like classic racing games such as Micro Machines or Super Cars. You can race against computer opponents or your friends in the multiplayer modes the game ships with.
Cars can be tweaked, upgraded or customized as you play the game's career mode, and if you are up for it, you can also compete in the global Xbox Leaderboard.
As far as controls go, you can use touch, a mouse and keyboard combination, or an Xbox controller.
A free trial version is available that you can play to get a feel for the game. It is fairly limiting though in that you cannot explore all game modes and options that the full version makes available.
Rush for Gold: Alaska ($4.49, listed as free)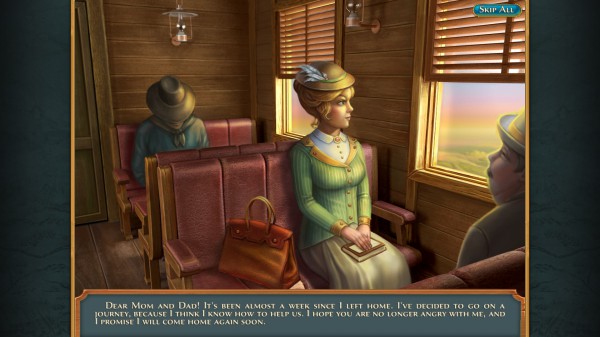 Rush for Gold: Alaska is a -- relaxed -- real-time strategy game in which you have to complete certain tasks in each level to proceed to the next.
You command workers and a trapper most of the time to complete objectives such as building a bridge, trading with Indians, or collecting resources like wood, gold or food.
While the game is listed as free, it is only up to a certain point. You need to purchase the full game for $4.49 in the store to play all game levels.
The graphics are beautiful and the game will keep you entertained for a while, especially if you play in the time-limited mode and not free play mode.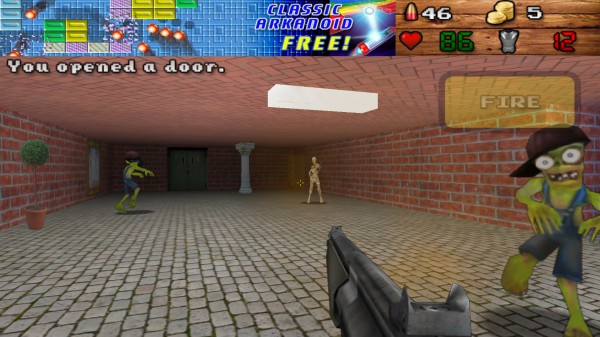 A homage to games such as Doom or Wolfenstein 3D, that's what 3D Zombienstein is. The controls are somewhat awkward if can't or don't want to use touch, as you control your character with the cursor keys, interact with elements using space, and fire with right-Ctrl which means that you either hold your left hand awkwardly all the time, or switch from movement to firing instead, both of which are less than optimal for shooting games.
It is unclear why the developers did not add mouse controls to the game, as it would make things a lot easier.
Your mission is to shoot the zombies and free hostages in each level to proceed.
It is a fun game that could be improved by adding options to remap keyboard controls, mouse and gamepad support to it.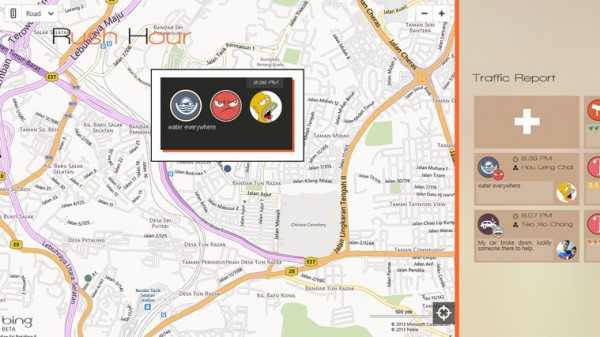 The application works only if you have enabled the GPS sensor of your device. It is a community-powered application that collects traffic information from users to make it available to all users of the app.
It features a live map that visualizes the traffic reports including police blocks, accidents, traffic jams or other obstacles.