In UK supermarket Tesco, the adverts are watching you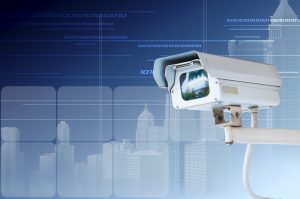 After the launch of its own brand tablet, the Hudl, UK supermarket Tesco is hitting the headlines for another reason. We are all used to the irksome familiarity of watching adverts on TV and online, they are hard to avoid. But the retailer is turning things on their head slightly by introducing advertisements that watch customers.
Well, that's not strictly true, but it's an interesting way of looking at what is happening. Just as the likes of Google tailor advertisements to web users, Tesco is looking to ensure that the ads its customers see are relevant. The fuel stations found at many branches of the supermarket are soon to be home to personalized ads courtesy of Amscreen.
Amscreen is run by Simon Sugar, son of Lord Alan Sugar (he of Amstrad and The Apprentice fame) and the new venture showcases the company's OptimEyes technology. This is a face-recognition system which is to be rolled out around the UK, but rather than being used to identify individuals, it will be used to identify "key traits" in those nearby. The system is able to pick up various data such as age and sex but it also takes into account the time of day.
So should the system detect a man on his way to work in the morning, it will display advertisements believed to be pertinent to him. Should a woman be detected, advertisements deemed to appeal to her will be displayed instead. It's certainly an interesting use of technology, but it's also one that is going to have privacy advocates up in arms.
Photo credit: IdeaStepConceptStock/Shutterstock