Digg wants to go viral, introduces video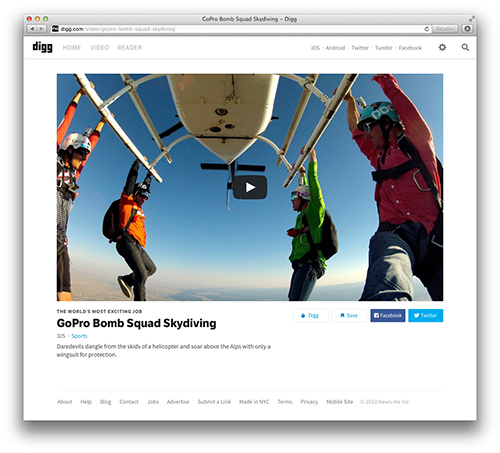 Digg once ranked as a top site on the web when it came to finding the latest and biggest stories. Things went a bit downhill in recent times, but the company has been working on a phoenix-like resurrection, pulling itself from the ashes. The social news site has launched its Google Reader-replacement, in the form of Digg Reader, fresh on the heels of the shuttering of the once-popular RSS web app.
Now Digg goes all-in on video, stating "we're proud to announce that we've launched Digg Video, a section of Digg solely dedicated to collecting and promoting the best and most interesting video content on the Internet. It's the Digg you already know and love, just in video form".
The company cites the high use of the 'video' tag as a driving force behind this decision, in fact telling us it received more use than any other tag. The team jokingly, we hope, states that "apparently the world is even more bored at work than we knew".
For now, the update is for the web only, but a promise of the feature on both Android and iOS has been made. Digg was also emphatic about thanking users for its recent resurgence. It may never knock off Reddit, but competition and choice matter more to the audience.