Google launches new Hangouts-inspired assistance service, Helpouts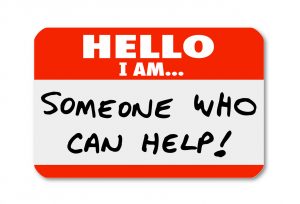 As promised back in August, Google launches Helpouts, an online video help service based on the idea of Hangouts. Or as Google puts it, "real help from real people in real time". There are numerous online help repositories -- Yahoo Answers et al -- but the thinking behind Helpouts is to make things live and instantaneous.
If you have a sudden yearning to make a soufflé, forget hunting through score of recipes sites for the best method, get someone to show you step by step.
It's kind of like having your mum, dad, best friend, knowledgeable uncle and local handyman on tap whenever you need them. Of course, this all comes at a price. Those offering help are able to charge for their services, while anyone looking for help can browse through the experts and make a choice based on price, the ratings of other users and availability.
Hangouts is very much a two-way street. If you are an expert in any given field, you can offer your help to the online community. And of course there is the opportunity to make a little money. You have the option of charging by the hour (which conjures up some interesting images) or per session, and everything is taken care of through Google Wallet. There is potential for Helpouts to be used to offer one-off help sessions as and when required, or ongoing lessons.
The beauty of Helpouts is its simplicity. It is a wonderfully simple idea -- using a webcam to show someone how to do something seems blindingly obvious -- but this is the first time it has really been implemented in such a way as to be accessible and workable. It's early days at the moment, and there are a limited number of categories of help, but this will expand over time. To help instill confidence, there is a full money back guarantee for anyone who is not completely happy with their experience.
There are already some well-known names involved -- Weight Watchers, Sephira and Rosetta Stone to name but three -- but anyone is free to offer their help, and charge for it. If you fancy earning some cash by sharing your knowledge, head over to the signup page.
Check out the video to get an idea of what Google thinks you could be using the service for.
Image credit: iQoncept/Shutterstock