LastPass gets a makeover, gains a cleaner, sleeker design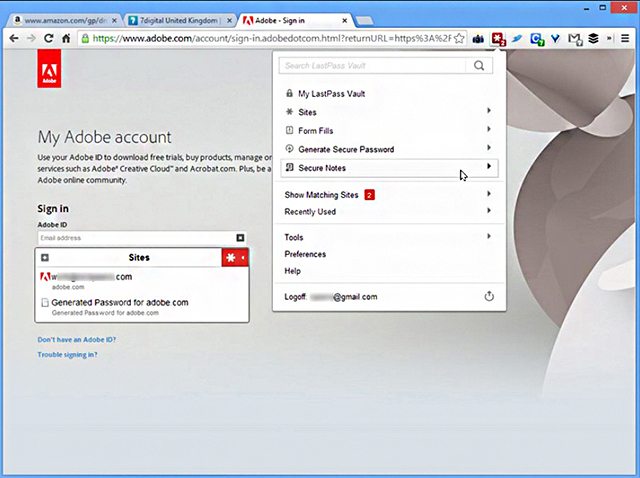 Online password manager LastPass has updated its range of browser-based extensions with the release of LastPass 3.0 for Windows, Mac and Linux. The manager, which supports all major web browsers, comes with a fresh new design and changes to the way users interact with web forms.
Also updated are the company's premium-only mobile apps, LastPass 2.5.2 for Android, and LastPass for Windows 8, while LastPass 2.0.6 for iOS will be updated once it's passed Apple's store approval process.
Version 3.0 opens with a revamped design that also sees fundamental changes to the way the manager works. Previously users were alerted to fillable fields by a notification bar at the top of the web page, but this is now being phased out in favor of highlighting the fields themselves using icons.
When users click the field, a dynamic menu will appear that attempts to anticipate what the field type is as well as what it expects the user to do, whether it's filling the field from their password vault, saving the site as a new login or generating a new secure password. Users can also access other LastPass tools from this dynamic menu.
The cleaner design extends to the main add-on itself, with a streamlined menu now offering a convenient search bar for quickly looking up information stored in the user's vault. Similarly, the vault itself has also been redesigned to reflect the new look.
Those with premium accounts will find the Android app -- with iOS to follow pending Apple's review -- has also been updated. The key change is the new "browser-forward" experience, which integrates the vault into the browser itself, making it easier and quicker to search and access both logins and profiles. Also simplified are the twin processes of adding new sites and generating new passwords.
Both mobile apps also gain a redesigned "holo" user interface, plus support multi-tabbed browsing and clickable icons for the first time.
Another new feature for premium users is Shared Family Folders, which allows one premium user to share user logins with up to five family members. Existing login information can simply be dragged into the shared folder, and other family members do not need to have a premium subscription to make use of it.
Other improvements include immediate syncing of passwords for all users, updated Windows 8 app and improved compatibility with Windows 8.1. There are also numerous improvements for Enterprise customers.
LastPass 3.0 for Windows, Mac and Linux, covering Internet Explorer, Chrome, Firefox, Safari and Opera, is available now as a free download. Those with premium subscriptions can also access LastPass for Android 2.5.2, LastPass for iOS 2.0.6 (new release due imminently) and LastPass for Windows 8.