Financial professionals use unauthorized apps to access company data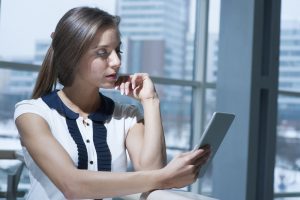 The increasing popularity of BYOD brings a number of challenges for IT departments, not least of which is ensuring that files are handled in an approved and secure way. The problem is that users don't often see things the same way. A new survey by Workshare shows that 65 percent of mobile users at financial institutions are using file sharing apps that aren't approved by their IT departments.
Only 55 percent were using unauthorized apps to work on documents outside the office in 2012, but the figures are even more worrying when you take into account that 89 percent of financial professionals are now using their own devices for work -- up a mere 3 percent from last year. The report also shows that 78 percent of these workers are using free file sharing services like Dropbox and SkyDrive to access and store corporate documents.
Whilst 62 percent of "knowledge workers" use their own mobile devices for work, the report shows that the BYOD trend is at its most popular in legal, sales and marketing departments, with around three-quarters of employees in these fields using their own kit. By contrast only 18 percent of those in administrative roles use their own devices for work purposes.
Large companies with more than 20,000 employees seem to have a better grasp of the risk posed by file sharing solutions. However, in businesses with fewer than 500 staff only 24 percent of employees were using authorized file sharing apps.
It's clear from these findings that BYOD has become an important tool for many enterprises but that in some organizations the procedures and controls needed to use it safely haven't caught up. To address these concerns Workshare is launching a new version of its Protect Server product. This gives IT departments control over corporate files shared by email and webmail on mobile devices.
You can see an overview of the report's findings in handy infographic form below.
Photo Credit: bikeriderlondon/Shutterstock