Microsoft adds real-time co-authoring to Office Web Apps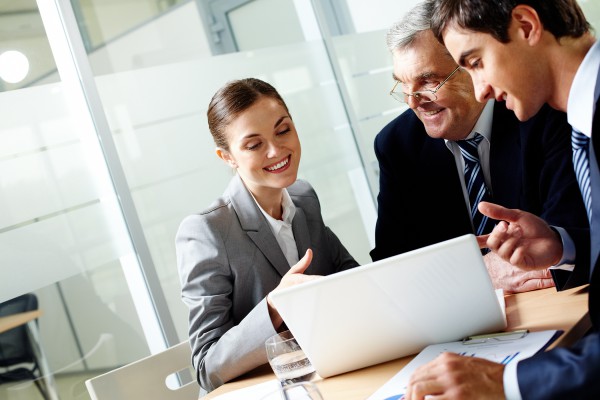 Microsoft has introduced a major update for Office Web Apps, meant to improve collaboration on documents. At the same time, the latest update also allows the service to better compete against its arch-rival, Google Docs.
The Excel, PowerPoint and Word cloud apps are getting real-time co-authoring, a feature that has been available for quite some time in Google Docs. Put simply, this means that users can perform simultaneous edits, with the said cloud apps also informing folks whenever someone else is altering a certain part of the document. The real-time co-authoring is augmented by the ability to see text and formatting changes in files as they are being made.
The Office Web Apps update brings the cloud service closer to its PC counterpart, and sees it sporting a number of traditional Office suite features.
The Excel cloud app allows users to drag and drop cells and change the order of sheets. It also receives the option to display an analysis of a data range in the status bar (average, count and sum). Microsoft added support for more workbook types and the ability to handle spreadsheets with Sheet Protection.
The PowerPoint cloud app gets, in comparison, a smaller number of new features as Microsoft only added a new cropping functionality and the option to change the name of the files in the editing window across Office Web Apps.
The Word cloud app has improved formatting options, that should allow for more fine grained control over how documents look. Microsoft added new features, which include the ability to apply formatting and styles to tables, find and replace text and add footers and headers.
In the typical Microsoft tradition of rolling out updates over a lengthy period of time, the software giant is now promising that it will "deliver on previously promised updates" -- it will enable editing on Android slates, as the highlight of what should have been available already but failed to arrive shortly after the announcement.
Unsurprisingly, the new features that I discussed above have started to roll out, and were not announced to be immediately available. The roll-out is expected to reach all users "within the next few days", on SkyDrive and Office 365.
Photo Credit: Pressmaster/Shutterstock