Microsoft shows what it's like to actually use the Xbox One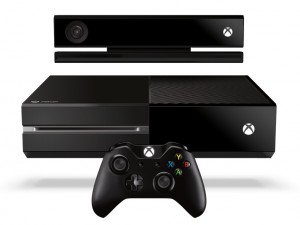 The battle between Microsoft's Xbox One and Sony's PlayStation 4 is set to begin later this month. At BetaNews we're still split as to which console we think is best, leading to some spirited debates in the newsroom.
To try and persuade potential buyers to choose the Xbox One, and get pre-orderers even more excited, Microsoft has released a 12-minute video showing exactly what it's like to use its new console, and frankly it looks amazing.
The video, which was recorded on 1 November but posted today, features Xbox CMO Yusuf Mehdi and Xbox Corporate VP Marc Whitten, and shows off Xbox One features such as instant switching, biometric sign in, Live TV, Skype, game DVR and OneGuide.
Even though I've owned all the previous PlayStations it's the Xbox One that has my attention, and will likely have my money too.
Does the video excite you, or persuade you that this is the console to buy? As always leave your comments below.