Q&A with secure communications service Perzo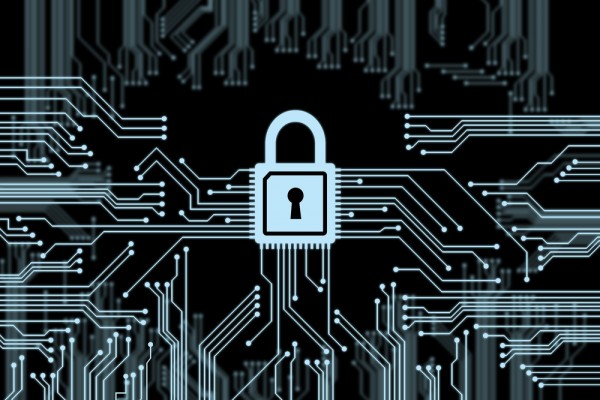 The need for more secure communication services has certainly spiked in the wake of the NSA spying revelations, with providers placing a higher emphasis on keeping their users' personal and work information safe from unwanted access. After all, those users expect (and demand) them to do so. As a result, it is not out of the ordinary to see the word "secure" being used as one of the many buzzwords that describe such services nowadays. The question is whether the presentation matches the behind-the-scenes reality.
Among the slew of services that promise secure communications is Perzo, which launched as a beta in late-August 2013. Perzo was founded by David Gurle, who is best known for his former roles as head of the Windows Messenger development and general manager and vice president of Skype for Business in the early 2000s. The service piqued my attention, and I chatted with the man to find out what sort of features and security options Perzo can bring to the table as a newcomer in the "secure communications application" market.
BN: What can you tell us about Perzo?
DG: Perzo is a secure communications application that integrates the best of email, Instant Messaging and SMS into an easy to use and viral web application. Perzo guarantees privacy and reliability of user's data whether they are messages, files or pictures.
BN: Which services is Perzo competing with?
DG: The main competitors are email and SMS as this is what people default to when it comes to communicating with their family, friends and colleagues. This is the reason why Perzo is an email and SMS client as well. One can craft a well drafted email like this one and send it via Perzo or a short SMS asking for where do we meet exactly.
BN: Who does it address to?
DG: We designed Perzo so that it can be used for personal and professional communications. Perzo has all the reliability, security and power to be used for making communications effective in businesses while it has all the features individuals will like to be used with friends and family. Perzo excels in business to business communications and business to consumer communications thanks to its ability to work on multi-operating system and multi-browser environments.
BN: Why make Perzo a browser-centric service?
DG: We wanted Perzo to be as universal as the web from the get go. With HTML 5 being now supported by the majority of browsers we were able to provide rich and performant communication application that is as easy to use as simply clicking on a web link.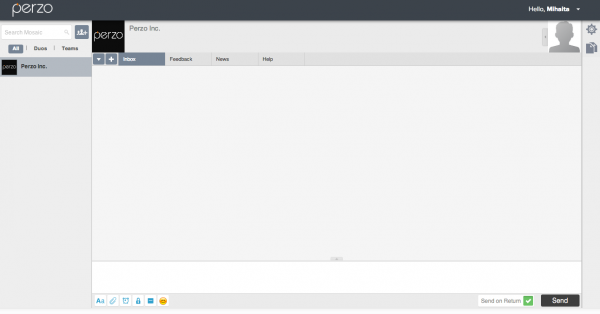 BN: What sort of security measures do you have in place to make sure messages will not be intercepted and decrypted easily? Is encryption used? If so, which sort?
DG: Perzo encrypts every message end to end. We use a three-layer encryption system along with a random key generator that encrypts each message with a different key. Perzo also uses Hash keys to make sure that there are no men-in-the-middle attacks.
BN: What should users expect from your upcoming mobile apps? Which platforms will be supported?
DG: We will provide a native application for iPhone and Android. And a mobile browser HTML5 application for other platforms. These applications will provide the same level of functionality as we offer on the web version of Perzo.
BN: How will your security features find their way on the mobile apps? Will there be extra security features implemented?
DG: We will enable a stronger set of security capabilities on the mobile with ability to use fingerprints from iOS for user authentication and signature. Mobile phones will also enable us to implement two step authentication.
BN: If Perzo is free, how are you making money?
DG: As we develop our roadmap we will introduce contextual intelligence, which we call smart parsing, to Perzo users. When Perzo users decide to go to a movie, or have lunch or dinner they will turn on smart parsing and this will allow the end user to receive relevant information about the upcoming event they are talking about. In addition to sending a meeting invitation, if chosen so Perzo will also show recommended places from various sites likes Yelp, Zagat or Google along with local deals coming from Amazon Local, Yipit or Foursquare, etc… If and when the user selects one of these deals, Perzo will receive an affiliate fee from the site that offers that deal.
BN: Why should anyone choose Perzo over similar services?
DG: Perzo is as easy to use as an email or SMS application that brings the best of privacy and security free of charge on the web and most popular mobile phones. More and more individuals and, of course, professionals are concerned about the confidentiality of their interactions on the web or on other communication tools. Perzo provides the peace of mind for those users without cutting them off from email or SMS.
BN: What's next for Perzo?
DG: Integration of voice, video and screen sharing over IP using WEB RTC and telephony services. Tablet versions of Perzo. Fully fledge email client capability.
Photo Credit: m00osfoto/Shutterstock