Dropbox connects business with home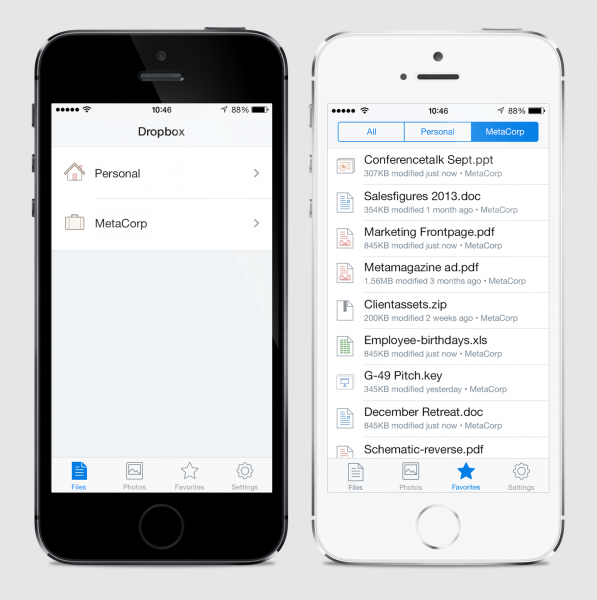 Cloud storage and sharing service Dropbox has been looking to grow its footprint in the business industry, adding Dropbox for Business, along with a steady stream of new features for the service. Now the company is attempting to consolidate its enterprise efforts with those for home users.
"On one hand, people wanted to access their personal stuff at work; meanwhile, IT admins wanted to keep company data separate and free of personal files. Both needs were real, but people had to choose between two Dropboxes", claims the company.
Your separate Dropbox accounts will now appear in the same location, allowing you to choose which you wish to access at any given time -- both appearing on the same File tab. The cloud service promises to not mix the two, for example your auto-photo uploads will still be private in your pictures folder.
"We want Dropbox to be the home for all your stuff, and we think this beats using two different services or having to log out and switch accounts. More importantly, this is a huge step toward making Dropbox even better for work, and we're excited to share everything else we're cooking up", says the company.
Will this be enough to keep the service ahead of rivals like Google, Amazon, Microsoft and Box?