LogicMonitor introduces free NetFlow network monitoring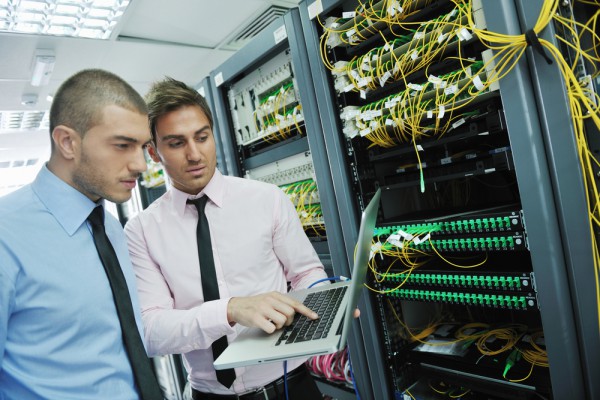 It seems like everything is shifting to the cloud at the moment and that places additional pressures on network management. LogicMonitor, maker of a cloud-based infrastructure monitoring solution, is aiming to ease the burden by offering free NetFlow traffic monitoring in order to enhance its usability by service providers.
NetFlow (the collective name for NetFlow, sFlow and JFlow) is an industry-standard protocol for monitoring network traffic. LogicMonitor's Collector receives data from network devices and sends it to the cloud for analysis and storage, keeping down the load on local servers. A number of off-the-shelf performance metrics are available including data flows, bandwidth and application use. This NetFlow functionality is being offered free to LogicMonitor's customers for at least the remainder of 2013.
"NetFlow monitoring is a natural extension of our powerful server and IT infrastructure monitoring for customers wanting to take the first steps toward instantly analyzing or troubleshooting network performance", says Steve Francis, Founder and Chief Product Officer of LogicMonitor. "LogicMonitor users have always been able to easily monitor how much network traffic exists, but the addition of NetFlow allows users to see what the traffic consists of. Because this data is visible in LogicMonitor along with performance data from the rest of their infrastructure, such as storage latency and router performance, it enables customers to better understand and identify the critical network devices, users or services that need the most timely attention".
LogicMonitor is also unveiling a new service provider pricing model at next week's IT Nation 2013 event in Orlando which the company is co-sponsoring. "Advanced MSPs and Cloud Service Providers alike count on LogicMonitor as a key tool to enable their offering advanced services and managed NOCs", says Kevin McGibben, CEO of LogicMonitor. "A performance monitoring platform is quickly becoming one of three key tools in the advanced MSPs toolset along with the PSA and RMMs. At IT Nation we'll roll out new pricing that allows MSPs and CSPs to not only use LogicMonitor to monitor their core equipment and to integrate into their cloud product offerings, but also now allow them to expand the power of LogicMonitor".
You can find out more about LogicMonitor by visiting the company's website.
Photo Credit: dotshock/Shutterstock