Roku gets new Netflix experience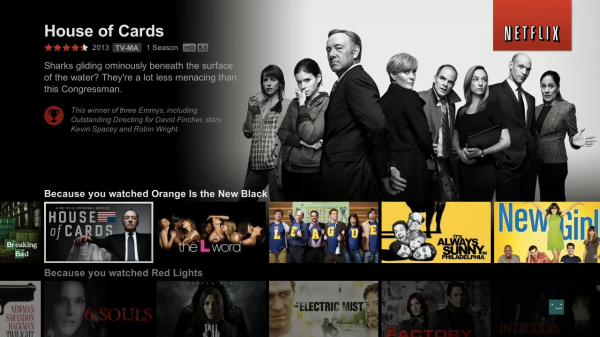 In the ongoing battle for your entertainment dollars, video streaming service Netflix announces a brand new makeover and Roku is one of the early adopters, announcing it is bringing the update to its Roku 3 set-top boxes. The effort is another move from Netflix to stay ahead of competitors like Amazon Prime and Redbox Instant.
"Today we are excited to unveil the biggest update in Netflix history to our TV experience. This update improves the Netflix TV for Netflix members around the world", states the streaming company.
Roku is among the first on the bandwagon, telling us "the new Netflix experience will launch worldwide on the Roku 3 starting on November 14th (continuing through the end of the month), and we are exploring the possibility of making it available on additional player models".
The new app is designed to provide more context for the titles you are looking for, though it does so with a shorter synopsis. However, the company hopes it is more personalized to each customer, claiming it will "provide more detail about why you should watch a specific title".
Also added are a more visual search, a new design for the kids area, support for profiles across devices, voice features for Xbox 360, pointer-based navigation on smart TV's and a redesign of post-play.
The update is planned to roll out across all devices that support Netflix, which includes not only Roku, but also smart TVs, Blu-Ray players, PlayStation and Xbox. Google TV and Apple TV were not specifically named by the service.