Lack of backup puts SMBs at risk of significant data loss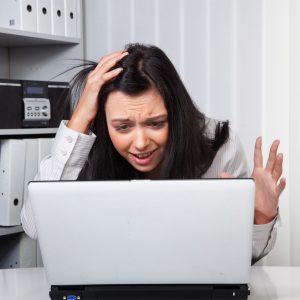 Backing up data can often seem like a chore and is something which isn't always top of the agenda, especially for smaller businesses. New research commissioned by cloud backup and disaster recovery company Intronis shows that a high percentage of small and medium businesses are at risk of major data loss that could put them out of business.
The results show that most SMBs go to managed services providers (MSPs) -- 83 percent of which are SMBs themselves with less than 99 employees -- for their IT services. More worrying is that they often don't buy backup and data recovery until after suffering a detrimental loss of data.
The 2013 State of Cloud Backup study carried out in September 2013 surveyed 350 IT service providers -- including MSPs, system integrators, and IT solution providers -- to find out about their sales of cloud backup services as well as the type of demand they were seeing from their SMB customers.
"Data losses come in all forms, from hardware failures to user error and natural disasters, and it's never a good time," says Neal Bradbury, co-founder and vice president of channel development for Intronis. "SMBs and IT service providers should think of cloud BDR services as insurance for the company's data -- no business should be without it".
On a positive note, of those companies that are working with a service provider to protect their data, more than 50 percent are using cloud technology, showing an increased confidence in the cloud's reliability and ability to safeguard data. The results also reveal that cloud backup offers a strong opportunity for service providers to grow their business, with 56 percent of the providers polled saying that backup and recovery is a top selling product.
The full survey and can be found on the Intronis website at www.intronis.com/cloudstudy2013. Additional key findings will be released via the Intronis blog over the coming weeks.
Photo Credit: Lisa S./Shutterstock