Acer C720-2848 Chromebook -- less RAM, lower price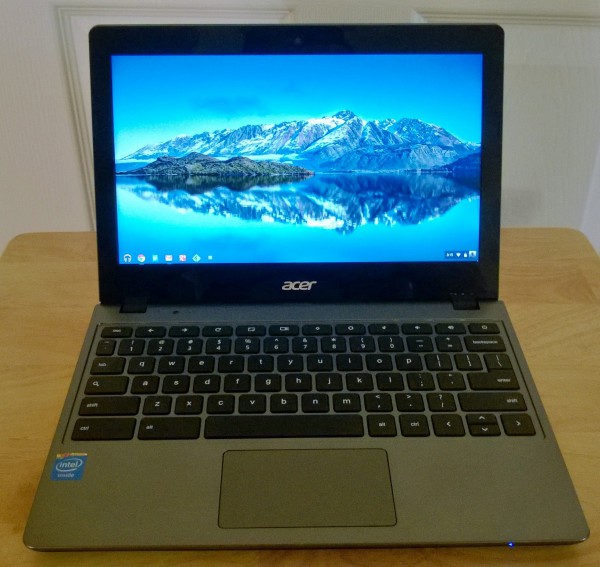 When it comes to new and affordable Chromebooks, there are two standouts -- the Acer C720-2800 and the HP Chromebook 11. Even before the HP model was plagued with a defective charger and pulled from the market, I preferred the Acer for its better processor and increased RAM. Not to mention, the Acer is $249, which is $30 less than the under-powered HP.
Today, Acer announces that it is expanding its offering of inexpensive Chromebooks with the C720-2848. This laptop is nearly identical to the existing C720 model except for two things -- it has half the RAM (2GB instead of 4GB) and is $50 cheaper. The question becomes, is the cost saving worth the reduced performance?
"Since the Acer C720 debuted last month, it's been acclaimed for delivering industry-leading performance and long battery life to mobile savvy computer users. Our new $199.99 model delivers an incredible value proposition for this level of performance at a time of year when so many people are shopping for gifts for loved ones", says Arif Maskatia, CTO for Acer.
The company further explains that this Chromebook "is powered by an Intel Celeron 2955U processor based on the Intel Haswell micro-architecture, so it delivers fast performance and battery life. The battery keeps customers going for up to 8.5 hours, ideal for all day productivity and fun. The C720-2848 comes with a 16GB SSD and 2GB of DDR3 memory".
I am a huge fan of the original Acer C720 (which will continue to be sold), but I would be hesitant to recommend this 2848 variant. Saving $50 is simply not worth the performance hit. Chrome OS loves RAM -- the more the better. However, if you know someone new to computers such as a child or grandparent, this may be a good holiday gift option for them.
The Acer C720-2848 is available now for $199.99 at Amazon and Best Buy. It will be available in the Acer store starting in December. Will you buy it? Tell me in the comments.