BBM update adds support for Wi-Fi iPads and iPods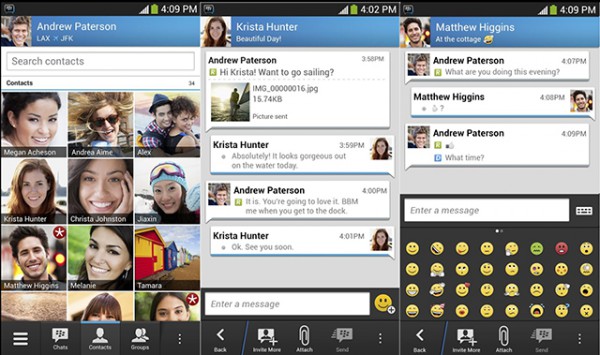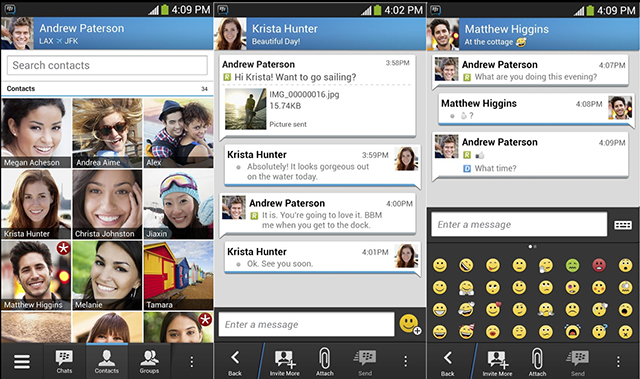 Canadian maker BlackBerry is expanding the reach of its BBM service through the latest update for the iOS app, that now includes support for non-cellular Apple-branded devices. As a result, Wi-Fi iPad and iPod users can also communicate with their BBM-using friends, as the app no longer limits access only to iPhones and 3G/4G iPads.
BlackBerry has yet to bestow non-cellular Android devices with the same ability, as BBM is still listed as being incompatible with tablets like the Wi-Fi 2013 Google Nexus 7 even in the latest version of the app that arrived yesterday. Now let's take a look at what (else) the Android and iOS updates for BBM add.
When BBM launched on Android and iOS the frenzy lead to various posts on social networks with people manually sharing their PINs, just so they can get in touch with someone using BBM. The company has added two features which are designed to ease the process.
First, BlackBerry now allows folks to share their PIN and the PIN barcode on social networks from within the app. And, second, Tell Your Friends aims to connect users with friends using social networks by showing which of their contacts have PINs.
BlackBerry also added the option to invite BBM contacts to BBM Groups via email in the iOS app. The other changes for the platform include improvements and fixes for performance, right to left language support and missing BBM contact names.
The Android app also gets BBM Contact categories, list filtering and sorting in BBM Groups and the usual bug fixes (including a fix for high battery use) and performance improvements.
BBM is available to download from Apple App Store (iOS) and Google Play (Android).