Flipboard finally comes to Windows 8.1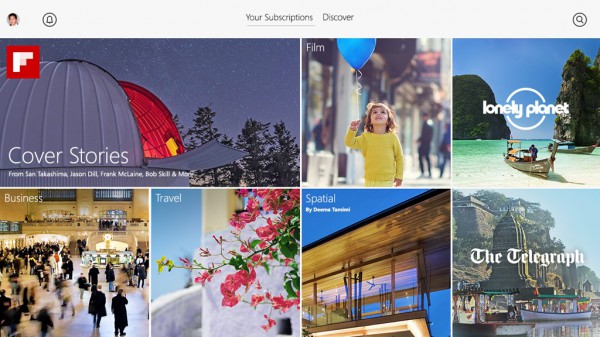 There is a ton of valuable news and information on the internet. Unfortunately, this information is scattered across the web, which makes for a frustrating experience. Sure, you can utilize an RSS service such as Feedly to aggregate your news in one place, but that is not a visually attractive option. The solution to this dilemma for many is an app called Flipboard.
If you aren't familiar, Flipboard is a news and social media aggregation app which formats your desired information in a magazine-like format. This makes it ideal for use on a tablet. It is widely popular on Android and iOS. Sadly, to the dismay of many, this app was not available for Windows 8.1 -- until today.
"I am a news junkie. I am constantly reading through RSS feeds and reading new posts and articles from across the Web throughout the day. When I heard Flipboard was coming to Windows, I was stoked. And today I am excited to share the news that Flipboard is now available for download from the Windows Store", says Brandon LeBlanc, Senior Marketing Communications Manager at Microsoft.
Mr. Leblanc further explains, "you can pin Flipboard right to your Start screen where it will light up as a Live Tile which can be resized to be as big as you want or as small as you want. You can even pin specific magazines to your Start screen. Flipboard also takes advantage of the swipe gestures in Windows 8.1".
I successfully downloaded and installed the app on my Surface 2 (running Windows RT 8.1). The app ran very well -- fast and fluid. By signing in with my Facebook account, all of my Flipboard settings were imported into the Windows 8.1 app, which made using the app an overall great experience.
You can download Flipboard here.