Intel's holiday buyer's guide rounds up the best Windows 8.1 devices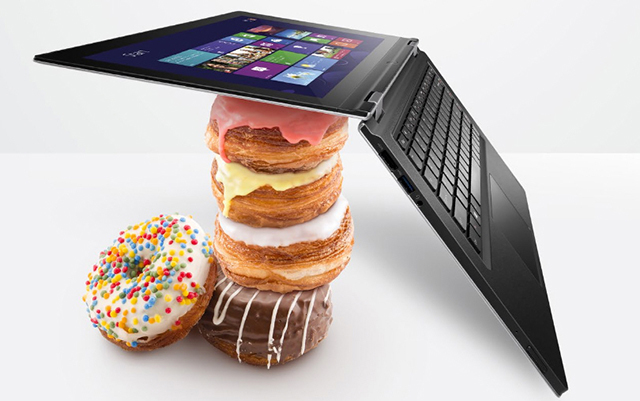 If you're looking for a new tablet, laptop, 2-in-1 device or all-in-one system you might want to take a look at Intel's new Holiday Buying Guide. The chipmaker has put together a 20-page PDF brochure featuring products from the likes of ASUS, Dell, Lenovo, Sony, HP, and Samsung.
Divided into sections, starting with 2-in-1 Devices, the guide tells you a bit about that particular type of system, and then presents a selection of shiny new hardware vying for your attention (and hard earned cash) this holiday season.
Each page contains a photo of the featured device, alongside the all-important details including operating system (Windows 8.1 in the majority of cases, although Intel includes a single Chromebook for variety), processor type, battery life, and price.
The full list of devices included in the guide is as follows:
ASUS Transformer Book T100
Dell Venue 11 Pro
Lenovo Yoga 2 Pro
Sony VAIO Tap 11
Lenovo IdeaPad Yoga 11S
Dell XPS 11
Dell Venue 7
Dell Venue 8 Pro
Lenovo Miix 2
HP Omni 10
Samsung Galaxy Tab 3 10.1
Acer Chromebook C720
Sony VAIO Tap 21
At the start of the brochure Intel says: "There's a lot to choose from (and salivate over) this holiday season. Take a look inside the 2013 Intel Holiday Gift Guide to see the latest tech eye candy". But it's not just "tech eye candy" on display -- every device is photographed alongside real candy (such as cupcakes, humbugs and doughnuts) so you might want to avoid browsing the selection on an empty stomach.
The guide is available to view or download here.
Are you intending to treat yourself to some new hardware for Christmas (or better yet hoping to receive it as a gift from a generous loved one)? If so reveal your choice of system in the comments below.