Remotely control a PC from your smartphone with ROCCAT Power-Grid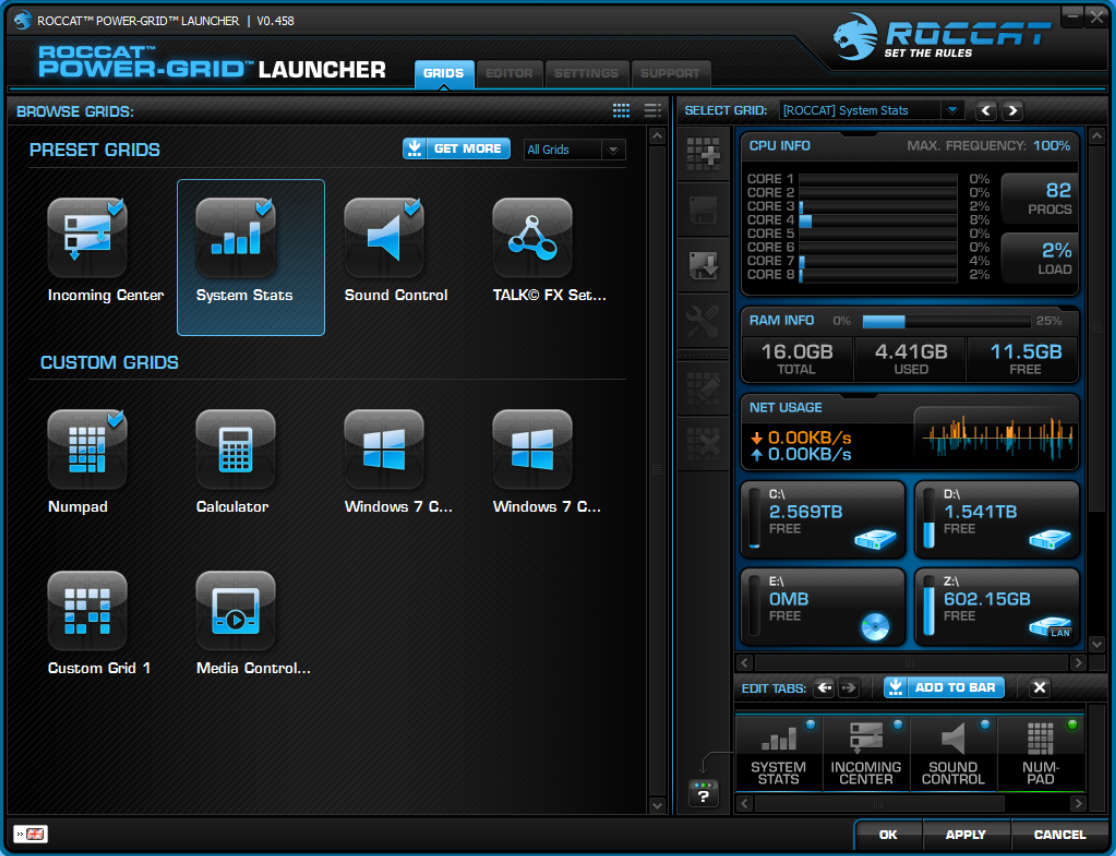 It's been in development for a long time, but PC remote control app ROCCAT Power-Grid is finally available for iOS and Android devices. And so you're now able to view your PC's status, launch and control programs, monitor emails/ Twitter/ Facebook, play music and more, all from the comfort of your own smartphone.
This is just the start, though. You're also able to create your own "grids", collections of tools which help you to control particular programs or perform various tasks. It's possible to download and install grids created by others, too, and just browsing these will give you an idea of what Power-Grid can do.
Unsurprisingly, this does require a little preparation, and there are some potential problems along the way. You have to install a PC host program, set it up, then install an app on your mobile device and get the two connected. Plenty of people are having difficulties with that final step in particular, and it didn't work for us immediately, either.
The Windows interface side appears designed for style rather than usability, too, but after experimenting for a while you should have the basics working: choose a grid on the PC, you can apply it to the bar you'll see on your device, and it'll be immediately available for use.
Exactly how useful this might be is open to question, at least for the built-in grids. Okay, yes, you can play music, or use the "Incoming Center" to monitor emails, Facebook, Skype, Teamspeak and RSS feeds, but you can do this on your phone already without the hassle of networking with a PC. Or having your phone screen always displaying more or less the same remote control images, draining the battery and maybe risking burn-in.
Still, the ability to create and share grids does make for a versatile package, and if you could use a PC remote control then ROCCAT Power-Grid is certainly worth a closer look. Give it a try.