Crack out the champagne -- Raspberry Pi sales hit the two million mark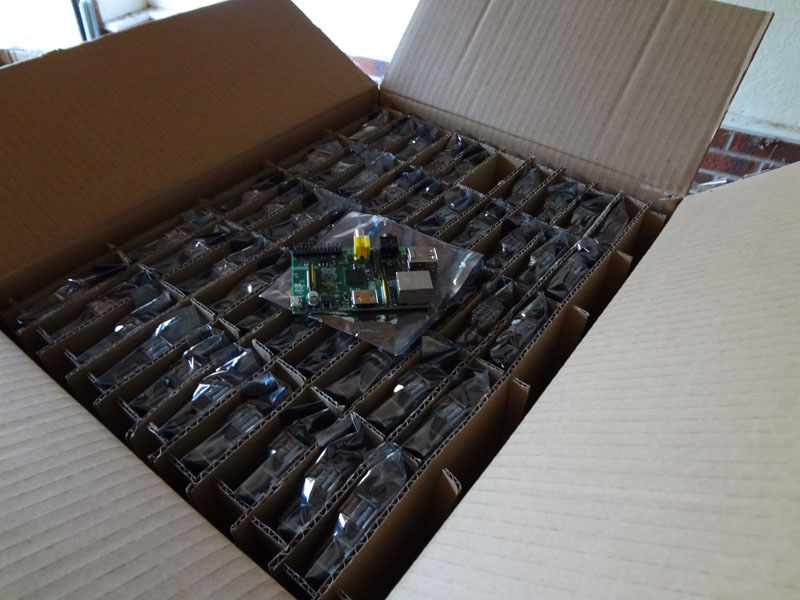 The Raspberry Pi has been at the top of my ten year old nephew's Christmas list for months now, and every time he comes to visit he asks me to power up the Model B I bought back in March, and of course I'm more than happy to do so -- any excuse.
The super-affordable uncased ARM GNU/Linux computer has been enjoying huge success since it launched in 2012, selling a million units in its first year (see the Q&A we ran with the Raspberry Pi Foundation's Liz Upton following that milestone) and we reported sales had hit 1.75 million a little over a month ago, so it's impressive to hear that the British-made board has just smashed through the two million mark.
Based on the sales of the first year, the Raspberry Pi Foundation had expected to hit the second million around January 2014 -- or later -- so was pleasantly surprised (to say the least) to discover the 2,000,000th Raspberry Pi was actually sold in the last week of October.
Eben Upton was inspired to create the Raspberry Pi after noticing a decline in the number of children learning to code. He wanted to create a cheap computer designed to be programmed, much like the BBC Micro -- his childhood PC. Plenty of people told Eben there was no market for it, but he went ahead anyway and proved the doubters wrong. The BBC Micro, which was the UK school computer back in the 1980s, only sold 1.5 million units in total, so that makes the Raspberry Pi's achievements all the more special for Eben and the team.
Sure, the PlayStation 4 might have sold a million units in a single day, but the Raspberry Pi's colossal sales figures are much more impressive to me, and at the current sales rate I'm sure it won't be long before we're reporting the news that the credit-card sized computer has surpassed the three million mark.