Raspberry Pi sales hit 1.75 million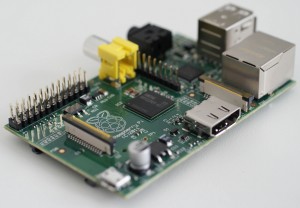 You might have noticed that we're fans of the Raspberry Pi here at BetaNews. The company behind the Pi announced today that it had reached the milestone of 1.75 million units produced, with a million of those being built in the UK.
The first Raspberry Pi models were built in China but since September 2012 production of the tiny educational computer has been moving back to the UK. Using a plant owned by Sony in Pencoed, South Wales, the Pi's manufacturing partners RS Components and Premier Farnell have moved all production back onshore. For the past few months all Pis on sale have been made in the UK.
Speaking to the BBC the company's founder Eben Upton says, "I remember being told this was an unsaleable product. But we've already surpassed the sales of the BBC Micro -- my childhood computer. There was a latent need for something like this".
The Pencoed factory has also just won several trophies at the British Factory Awards, taking home the Best Factory award, Best Electronics Factory, Best Factory for Innovation -– and being highly commended for their work on minimising energy use and environmental impact.
The millionth British-built Pi will be displayed in a gold-plated case at the company's headquarters.