Google and Microsoft work together to block access to child porn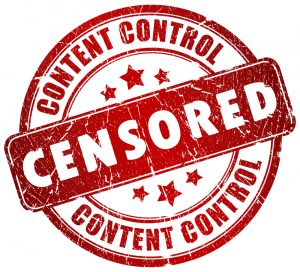 To help fight the problem of child pornography online, Google and Microsoft are joining forces to block access to illegal content in the UK and then globally. Writing in the Daily Mail, Google's Eric Scmidt explains how new search filtering techniques now prevent more than 100,000 search terms relating to child pornography from returning any results. The filtering is starting in English speaking countries, but will soon roll out to more than 150 languages.
He explains that Google and Microsoft have worked with law enforcement agencies for many years and are proactively involved in the removal of illegal images. More than 200 extra employees have been assigned the tasks of developing new technologies over the last three months. This is very much a joint venture between the two companies, and Schmidt recognizes the input of Microsoft, saying that the company "deserves a lot of credit for developing and sharing its picture detection technology".
Google's primary weapon in the fight against child porn is blocking access to it -- it would be difficult for the company to stop such content from being created, but Schmidt is keen to make it clear that everything possible is being done to prevent its dissemination. As well as cleaning up search results, Google is also aiming to deter web users from seeking out child porn in the first place. When a search is placed using one of more than 13,000 child porn related queries, warnings are displayed about the illegal nature of such content, and links are provided to organizations that offer help and support.
Schmidt points out that automatically detecting and removing questionable images is very difficult. "Computers can't reliably distinguish between innocent pictures of kids at bathtime and genuine abuse. So we always need to have a person review the images." To help prevent the sharing of images that are detected, each is assigned a unique ID that makes it possible to rank it online -- this is something that Microsoft has been heavily involved in. Google engineers at YouTube have also developed technology that can be used to track videos of child abuse, and Google aims to share this with other companies in the future.
It is great to see companies who are essentially rivals working together like this, especially for such an important cause. But there are fears that any blocking methods will always be open to circumvention and there is the risk of pushing things further underground and making them even more difficult to police. It is a tremendously difficult topic, but Google and Microsoft are taking steps in the right direction.
Photo Credit: Arcady/Shutterstock