Top 10 most wanted Black Friday products -- PS4 beats Xbox One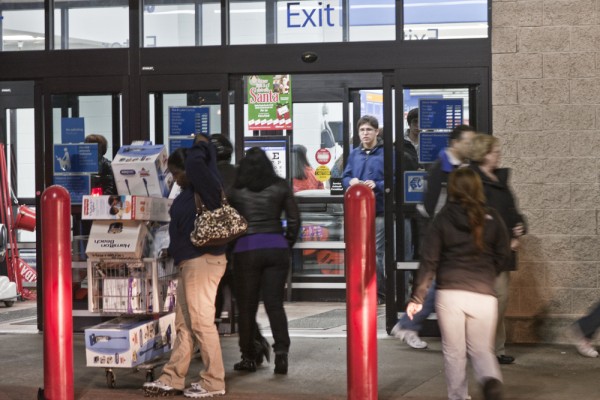 Every year in the United States, on the fourth Thursday of November, we gather with our families for Thanksgiving -- a holiday for, of course, giving thanks. Typically, we share a meal of turkey, stuffing, mashed potatoes and various other side dishes. The men watch Football while the women and children watch the parade. It is surely a wonderful day that evokes positive emotion.
Then, at midnight, Black Friday begins and we throw all of that out the window. Consumers, still woozy from tryptophan, line up at stores to buy mass-produced products. Only hours removed from giving thanks, they trample their fellow man in a mad-dash to save a few dollars. Sadly, people actually die as a result. With that said, here are the top 10 most wanted Black Friday products.
According to a study by Coupons.com, the following products are the top 10 most wanted Black Friday products:
The North Face Denali Jacket
iPad Mini 16GB
Dell Inspiron 15
UGG Classic Tall Boots
PlayStation 4
LEGOs; LEGO Super Heroes Dynamic Duo and LEGO Friends Olivia's House
iPhone 5c 16GB (unlocked, contact-free)
Xbox One
Samsung 32 Inch HDTV
Canon PowerShot A2500
Matt Wisk, chief marketing officer at Coupons.com explains, "our list of most wanted Black Friday items offers great ideas for this season's gift shopping. We surveyed thousands of shoppers and uncovered the most sought after items, including top consumer electronics, games and apparel".
While not all of the products are tech-related, the majority are; the results are very revealing and surprising. As if to validate the decline of the PC market, the iPad mini (number two) beats out the Windows-based Dell Inspiron 15 (number three). Also, further fueling the next-gen console wars, the PlayStation 4 (number five) beats out the Xbox One (number eight) -- heck, even LEGO blocks beat out Microsoft's console.
Do you plan on doing Black Friday shopping? If so, are you planning to buy any products on this list? Tell me in the comments.

Image credit: K2 images/Shutterstock