MediaFire Pro giveaway -- 1500 GB of cloud storage for BetaNews readers [Closed]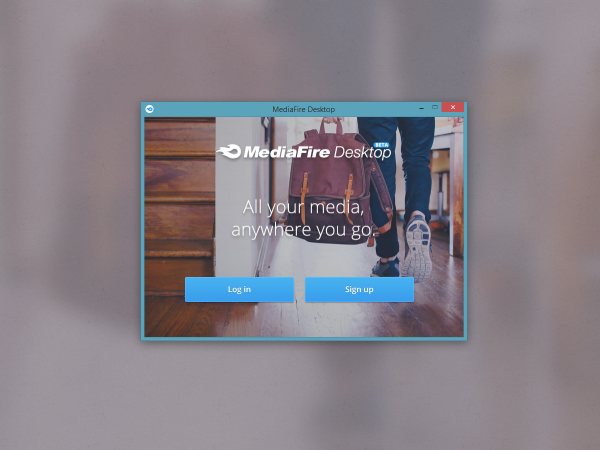 Cloud storage locker MediaFire has announced the availability of its desktop sync clients for Windows PCs and Macs. The new apps, currently in beta, arrive alongside a revamped web interface that is designed to make editing, sharing and viewing files much easier. The service is currently offering both free (10 GB of storage) and paid plans (Pro and Business), which can take advantage of the new round of changes.
The base MediaFire Pro account includes 100 GB of cloud storage, and currently costs $24.99 per year (50 percent off from the usual $49.99). The company has given us 15 MediaFire Pro account redemption codes to give away to BetaNews readers, providing each winner with 100 GB of cloud storage for a year.
In order to win one of the 15 redemption codes, you have to leave a comment below (you can share whatever you want with the rest of us, as long as it is polite), using a BetaNews account so that we can reach out to the lucky readers via email -- if you use a typical Disqus account we cannot see your email address and, as a result, we will be unable to contact you.
The winners will be selected at random on Monday, November 25 and notified via email afterwards. The email will include the redemption code -- which has to be used with an existing (free) MediaFire account to unlock the 100 GB of cloud storage.
I have to point out that this giveaway is open to anyone who politely comments on this post with a BetaNews account; obviously, the comments made by BetaNews writers and staff are not taken into account.
Update: Use this link to register for a BetaNews account, if you have not done so already. You can log in using a BetaNews account by clicking on the comment box and using the option Sign in with BetaNews. If are already logged in with another account click on the gear icon -- bottom right corner of the comment box -- and log out, then log in with the BetaNews account.
Update 2: All 15 winners have been selected and contacted via email (look for the email called BetaNews -- MediaFire Pro redemption code in your inbox or spam folders -- such giveaways probably look like spam to some filters).