5 things to be thankful for in Windows 8.1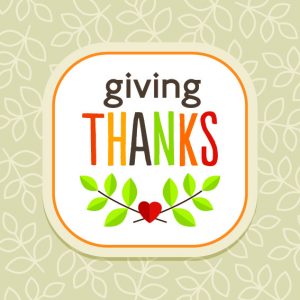 It's Thanksgiving in the US today (as if you didn't know) so I'm using that as a feeble excuse to give thanks to Microsoft for some of the best features found in its new operating system. As someone who pretty much detested the turkey that was Windows 8 from the moment I installed it to the moment I updated it, I'm constantly surprised by how much I like the new incarnation.
I appreciate Windows 8.1 is not for everyone, but if you persevere with it for a while, and can let go of the old ways, you'll find it's actually a great operating system. Controversially, I'd have to say it's maybe my favorite OS of all time. Sure, as a desktop user there are some things I hate about it, but the pluses easily outweigh the minuses -- for me anyway. Here are five of the features I like best.
The Taskbar and Navigation Properties
If you're a desktop user, this should be your first port of call as soon as you fire up Windows 8.1 for the first time. Right-click the taskbar, go to Properties and start customizing the OS to suit your needs. The Navigation tab lets you disable Modern UI features like the Charms bar, and it's here you can set the OS to go straight to the desktop when you sign in or close open apps. You can use your wallpaper on the Start screen, and/or skip the Start screen and go straight to the Apps view. Once you've done all that, most of the things you hated about Windows 8 are no more.
The Start Button
Yes, I know it's not the Start button that anyone asked for or wanted, but its inclusion is what makes Windows 8.1 so much better than Windows 8. Clicking it lets you quickly switch between the Start screen (or Apps view) and desktop, and right-clicking (or pressing Win+X) brings up a mini menu that lets you access all of the important areas of your PC (Programs and Features, Power Options, Command Prompt and Control Panel, for example) and shutdown or sign out of Windows.
The Apps View
As a desktop user this was always going to be my default view, but I wasn't a massive fan initially. It's like a full screen Start menu that you have to physically leave the desktop to access. But after a couple of days of using it the switching stopped bothering me, and I grew to like it. It's great that you can sort apps by whatever criteria you like (Name, Date Installed, Most Used or Category), and if you choose the Category view you can tell Windows (via the Taskbar and Navigation properties box) to list desktop programs first.
SkyDrive Integration
You can save all your files to SkyDrive by default, and keep them in sync, and the File Explorer integration lets you access items in cloud storage just as if they were stored locally. Office 2013 has been pushing me to save my documents to SkyDrive for ages, and thanks to Windows 8.1's improved integration, that's what I now do.
Xbox Music
I woke up feeling a little festive today, so typed "Bing Crosby" on the Apps screen. A page dedicated to the singer opened, and gave me the opportunity to play some of his top songs in Xbox Music. I clicked Play, and instantly Jingle Bells began steaming (followed by A Christmas Medley, Rudolph, the Red Nosed Reindeer, and Baby It's Cold Outside). White Christmas was a bit too far down the list for my liking, but it's a minor quibble.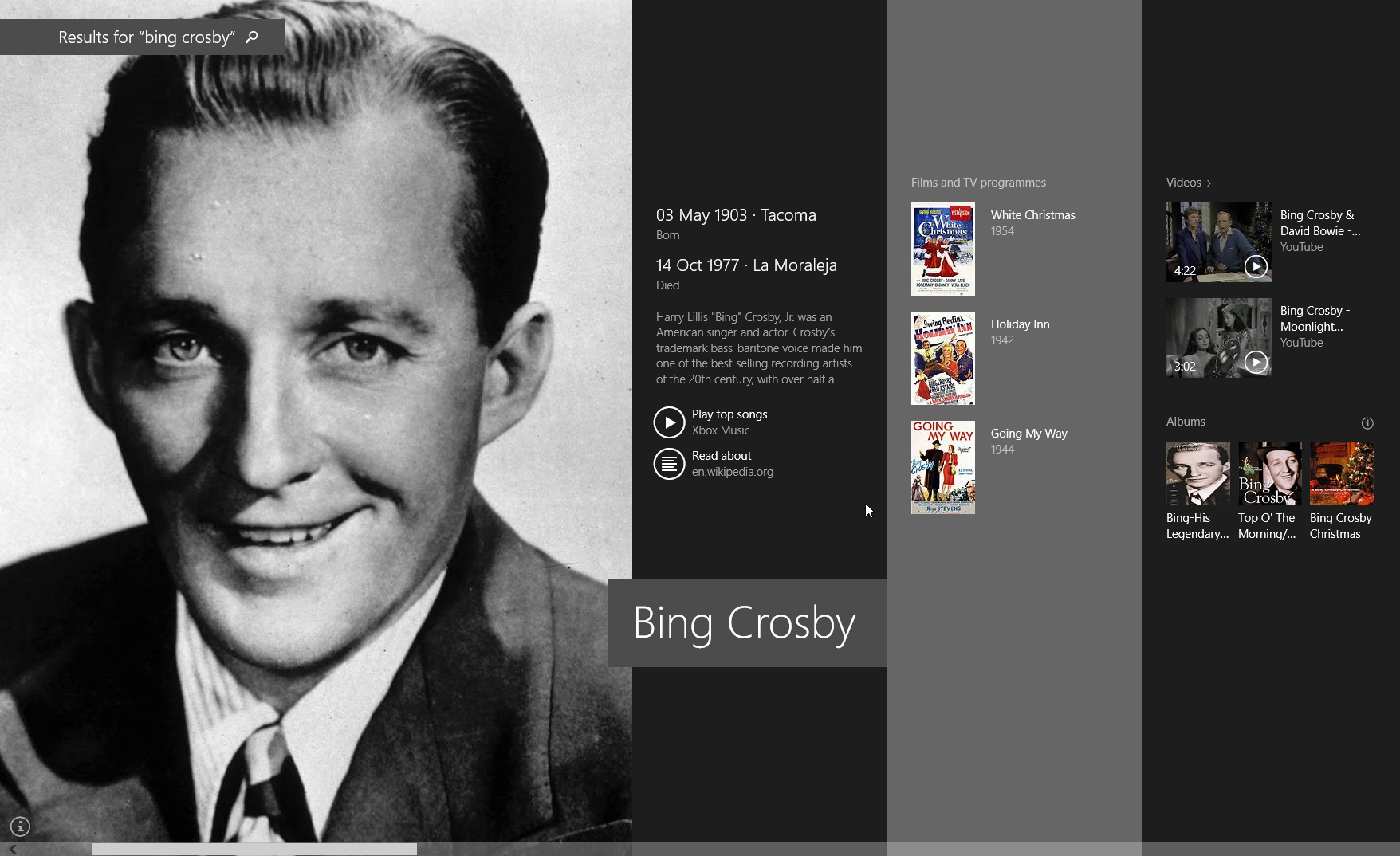 That's just five things I like about Windows 8.1. What about you? Are there features you really appreciate, or are you thankful to be using a different OS? Leave your comments below.
Image credit: daisybee/Shutterstock