Over half of parents will put technology under the Christmas tree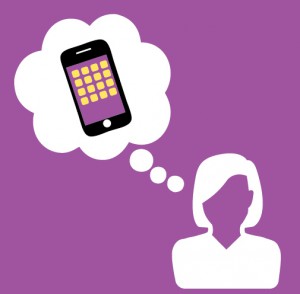 According to a new survey by broadcaster PBS KIDS more than half of parents (54 percent) plan on buying technology gifts for their offspring this Christmas. That figure rises to 59 percent for younger, more tech savvy parents.
Top of the shopping list are tablets, featuring in 28 percent of parental intentions, with games consoles on only 18 percent. Combine tablet and smartphone purchasing intentions and 36 percent of parents will be buying.
Of course some kids already have mobile devices and some 7 out of 10 parents say they're planning on buying apps for their children. Educational content is the main driver here with 90 percent of parents saying that they think educational apps will play a major role in their children's learning. There's a lesson here, kids. If you want Mom and Dad to buy you a tablet for Christmas stress its educational value and play down the Angry Birds angle. You might find this trickier if you want an Xbox.
"There's a vast and ever-growing population of young children who have ready access to mobile media and, as many parents recognize, that presents an important opportunity to utilize tablets and smartphones to advance children's learning," says Lesli Rotenberg, General Manager, Children's Programming at PBS. "It's essential that parents think through what kind of apps, online games and video content they make available to their kids. This is one important reason why PBS KIDS has been so innovative in making sure our high-quality, research-based educational content is available across digital platforms to provide a deeper learning experience for today's learners".
PBS KIDS offers some tips for parents when choosing apps. It advises thinking what the child is passionate about and choosing content based on this. Find what is truly educational by looking for apps that are curriculum and research gains and can amplify learning gains. It also suggests developing a media plan for the whole family including setting limits on the use of technology, and using it as an opportunity to bond with your child and identify learning opportunities. It also advises avoiding apps and games that try to sell direct to your child.
The PBS KIDS Parent Survey was conducted with a sample of 1,000 US parents of children aged 2 to 10 between November 6 and 11 this year. PBS KDS has its own video app available free on both iOS and Android.