TeamViewer 9 adds Wake-on-Lan, tabbed interface, easier file transfer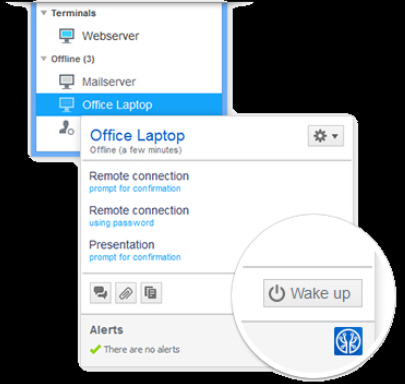 Remote access tool TeamViewer has left beta and been officially upgraded to version 9 with a host of time-saving tweaks and tools.
The new release makes it much easier to start work. A Wake-on-LAN feature allows you to wake up computers remotely; desktop shortcuts for any computer can get you connected with a double-click; and you can carry out simple file transfers without having to first establish a connection.
If you regularly have multiple sessions open simultaneously then you'll appreciate the new tabbed interface. This makes it much easier to track what's going on by having individual tabs flash whenever some new activity occurs.
Transferring data between local and remote computers is now much more natural. There's no need to launch a special file transfer dialog, although the option is there; files, folders, screenshots and more can now be copied via the clipboard, just as on your own PC.
Business users will benefit from the option to save customized customer modules with their preferred branding. Customers can now join a session by clicking a link, no TeamViewer ID or password required. And new task management tools include a Notifications box which collects and displays details on the service queue, contact requests and more.
There are plenty of other extras dotted around the package. Video transfer has been optimized; the interface now automatically adapts for easier use on touch devices; two-way authentication helps to protect your TeamViewer account; and, of course, there's full Windows 8.1 and OS X Mavericks support.
Our first impressions are positive; TeamViewer 9 seems like an excellent update. And as ever, it's free for personal use. TeamViewer 9 and TeamViewer 9 Portable are available now.