O&O releases AutoBackup 3, adds real-time file sync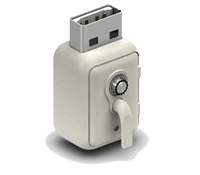 Berlin-based utilities developer O&O Software has announced the availability of O&O AutoBackup 3.
The big addition in this release is support for real-time synchronization. As soon as file is created or changed in your specified folders, AutoBackup 3 will copy it to the destination drive.
A new tabbed interface makes it much easier to get started. Define the files to back up, the destination drive, file type and when the backup should be launched (daily, weekly, on device connection and in real time), and you're done. Simple backups really can be configured in seconds.
AutoBackup 3 is now Windows 8.1-compatible, of course (XP, Vista, 7 and 8 are also supported). And you still have the options available in the previous edition, including the ability to run commands before or after your backup.
The program isn't going to win any awards for the length of its feature list, then, but if you need a quick and easy backup tool then O&O AutoBackup 3 could be ideal. There's a 30-day trial build to help you find out, and you can buy a single PC licence for $13.95.