Birst brings a visual element to business intelligence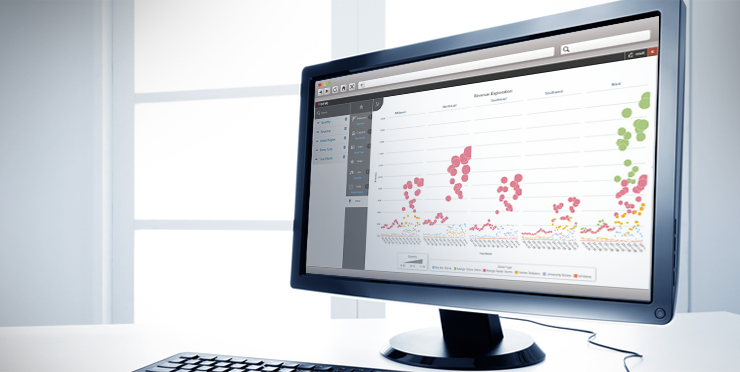 Business intelligence solutions, although they provide a wealth of information, traditionally rely on analytical techniques that take a good deal of time and effort to produce meaningful output. Birst has been a leader in cloud-based BI for a while and is now launching a visual discovery facility to streamline access.
Birst Visualizer sits on top of the existing Birst product's logical layer to provide accurate, business-aware enterprise data. It aims to combine a Google-like search with Amazon-style recommendations, allowing decision makers self-service access to data that might previously have needed specialist reporting skills.
"In the new era of BI, a single platform must satisfy the different needs of thousands of business users," says Birst CEO Brad Peters. "We applied consumer design principles to our new Birst Visualizer so that users who aren't analytics experts -- front-line managers, field sales reps and others -- can explore enterprise data without hesitation. Combining this ease of exploration with Birst's robust underlying data access and management, creates a platform that unlocks the power of enterprise data for the entire organization".
Using a guided approach Visualizer speeds up the discovery of information by plotting charts instantly and suggesting appropriate visualization types based on the selected data. It thus empowers front-line managers and non-technical staff to explore enterprise data directly. Using interactive charts along with a drag-and-drop canvas users can easily access data in the way they need to.
Birst is also showcasing what it calls the Twelve Faces of Business Intelligence on its website to demonstrate how different users can use Birst's analytic capabilities to gain meaningful insights into their business sectors. The Twelve Faces of BI seek to show how analytics can be more broadly adopted and, as a result, have more impact on the business.
To learn more about the product you can visit birst.com/visualizer.