Chromecast gets 10 new apps -- Plex, VEVO and more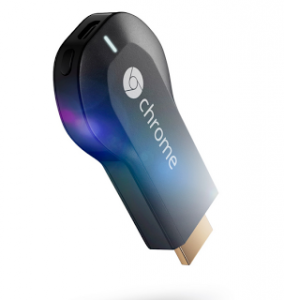 Google's Chromecast has been wildly popular, mostly due to price. At $35, it is extremely affordable -- something to appreciate in a bad economy. If you aren't familiar, it is a small HDMI dongle that enables audio and video streaming from Android, iOS, Windows, OS X and Chrome OS.
However, one of the knocks on the streaming media dongle has been a lack of apps for mobile devices. Sadly, at launch, it only supported Google Play, YouTube, Netflix, and Chrome. Today, Google announces that the inexpensive device is getting ten new apps. In other words, if you still need to buy Christmas presents, the $35 Chromecast just got a lot better and should be on your shopping radar.
"Beginning today you can enjoy action sports, news, music videos, and more with the addition of VEVO, Red Bull.TV, Songza, PostTV, Viki, Revision 3 and BeyondPod. And for those many holiday gatherings, you can also cast your personal media straight to your TV using Plex, Avia, or RealPlayer Cloud apps. There's no need to huddle around small screens when you can share your own photos and videos using your phone, tablet, or laptop", says Jennifer Wasson, Chromecast Business Development Manager.
Elan Feingold, founder of Plex says, "We're excited to be launching today with support for Chromecast on iOS, Android, and on the web! We have support for video, and we'll be releasing support for casting photos and music very shortly. Note that for an initial period, the Chromecast feature is only available to our beloved PlexPass users, who get exclusive access to many new features".
Google says these new apps should be rolling out "over the next few days", so keep your eye on the Google Play and the Apple App Store for updates. I will be furiously checking daily -- I can't wait to watch Justin Bieber's VEVO channel on my TV.