Firefox 26 arrives, makes plugins more secure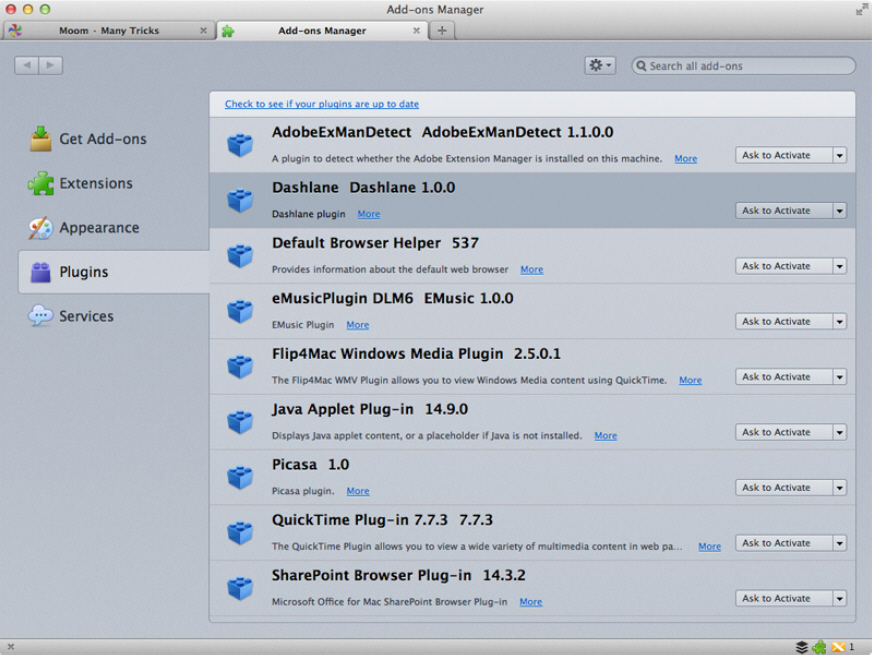 Mozilla has begun the rollout of Firefox 26 FINAL, the latest stable build of its open-source, cross-platform web browser. There are no surprises with this final release, the raft of new and changed features mirroring that previewed when version 26 entered beta at the end of October.
The most visible change sees all browser plug-ins -- with the notable exception of recent Flash plug-ins -- being set to "click to play".
Setting plug-ins to click-to-play means the user must manually activate a plug-in when a web page attempts to use it. It's a security measure, allowing users to pick and choose whether or not specific plug-ins get to run.
Users can activate plug-ins on a case-by-case basis or opt to trust the plug-in, allowing Firefox to run it automatically going forward. Users can also manage these settings by typing about:addons and selecting Plugins. From here users can set plugins to "Always Activate" if they're trusted.
Other new features in Firefox 26 FINAL include support for script-generated password fields in the password manager, allowing passwords to be auto-filled by third-party plugins or bookmarklets.
Windows users can now perform updates without requiring write permissions to the Firefox install directory if the Mozilla Maintenance Service is being used, while the H.264 video codec is now supported in Linux when the appropriate gstreamer plug-ins are installed. MP3 decoding is now also supported in Windows XP.
Developers will be interested to see that the Social API now supports Social Bookmarking for multiple providers. Support for the CSS image orientation property has also been added along with a new App Manager that makes it possible to deploy and debug HTML5 webapps on Firefox OS phones and the Firefox OS Simulator.
Three specific fixes have also been implemented -- standalone images are now displayed according to the EXIF orientation information contained within a JPEG image, while page loading times have been improved by Firefox no longer decoding images that aren't visible. Finally, the AudioToolbox MP3 backend for OS X has also been fixed.
Firefox 26 FINAL is available now as a free, open-source download for Windows, Mac and Linux. Also due for imminent release will be Firefox for Android 26.0, which should sport a new unified home screen as well as allow users to set either Bing or Yahoo as the default search engine.