Chrome launcher and apps invade OS X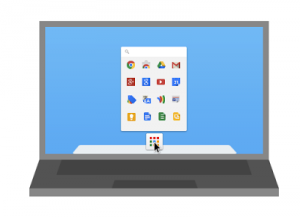 This is an oversimplification, but Chrome OS is a Linux distribution that serves one purpose -- to run the Chrome browser. Chrome apps then run within that browser. This enables the apps to run on any operating system that can run the Google browser. Essentially, Chrome OS can run from within another operating system by way of the browser.
Back in July, Google released Chrome launcher for Windows 7 and 8. This allows users to interface with the Chrome OS launcher from the Windows taskbar. Sadly, this was a Winows-only affair. Today, Google announces that it is bringing the Chrome launcher to Apple's OS X. In other words, Chrome OS and apps are invading Mac.
"Chrome Apps work offline, update automatically and sync to any computer where you're signed into Chrome, so you can pick up where you left off. Your Chrome Apps on Mac behave and feel just like native software. For example, you can find your Chrome Apps in the Applications folder on the Dock. Search for apps by name in the Spotlight search -- just like any other Mac program that you already use", says Google.
The search-giant further states, "to make it even faster to find and launch your favorite Chrome Apps, we're also releasing the Chrome App Launcher for Mac. Just download a new Chrome App, and you'll see the Chrome App Launcher in your Dock".
Windows and OS X users should be happy for this functionality. After all, it increases the number of apps available to the user. However, Apple and Microsoft should be worried -- Google is acclimating their users to Chrome OS from within their respective operating systems. This is an unprecedented move; Google has invaded enemy lines to pass out pro-Chrome propaganda material and Apple and Microsoft are powerless to stop it.
To try out these apps and install the launcher, please check them out here.