2013 -- the year Twitter earned our respect?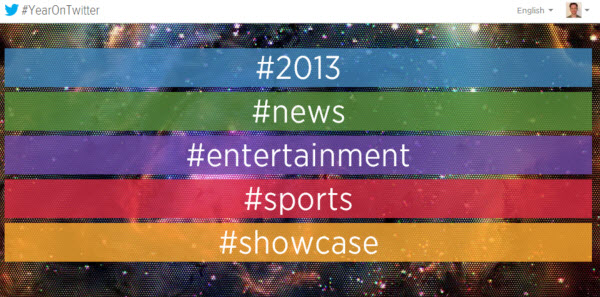 It's not all that long ago that the idea of posting news, thoughts and ideas on a social network (or "micro-blogging service" as it is infuriatingly referred to) that imposed a limit of 140 characters on posts seemed absurd. Now Twitter is so commonplace that any company, or even TV show, worth its salt has its own account. The word hashtag entered the technical lexicon a little while ago, but such is Twitter's dominance that it is now spoken aloud: hashtag yousoundstupid.
2013 has been a big year for Twitter, perhaps most notably due to it starting to trade on the NYSE. But there have also be great strides made in how Twitter is used. Of course it is still home to vainglorious, the trolls and celebrities, but 2013 is also the year in which Twitter proved itself to be genuinely useful.
'Useful' Twitter accounts -- such as those that give advance warning of severe weather, natural disasters and the like -- are nothing new, but 2013 saw the introduction of Twitter alerts. A number of well known organization such as the American Red Cross, World Health Organization and FEMA signed up to take part in a program designed to help disseminate emergency information. Alert tweets can be pushed to phones or sent via SMS to ensure they are read. Alerts now come to you rather than you having to seek them out.
A blog post looking back at the year mentions various national and international events that have been advertised or shared via Twitter -- the search for the Boston bombers, the death of Glee's Cory Monteith to name but two. In fact a tweet by Monteith's co-star, Lea Michelle earned itself the title of the Golden Tweet for being the most retweeted post of the year.
Twitter has become more serious and more respected -- it has been even used to help pick Time's person of the year. As a source of news it offers a degree of instantaneousness that is just not possible through other media.
But of course there is a lot more to the service than emergencies, news and death announcements. Twitter has put together a site that makes it possible to look back at some of the highlights of the year at Year On Twitter. Here, custom timelines can be used to view the most popular news and entertainment posts, showbiz tweets and those that have been deemed "inspirational".
Of course, no look back on the year would be complete without a montage, and Twitter duly obliges in this reflective video. Here's to 2014 in tweets.