Google Maps for iOS gains jetset-friendly features, new Android release offers commuter updates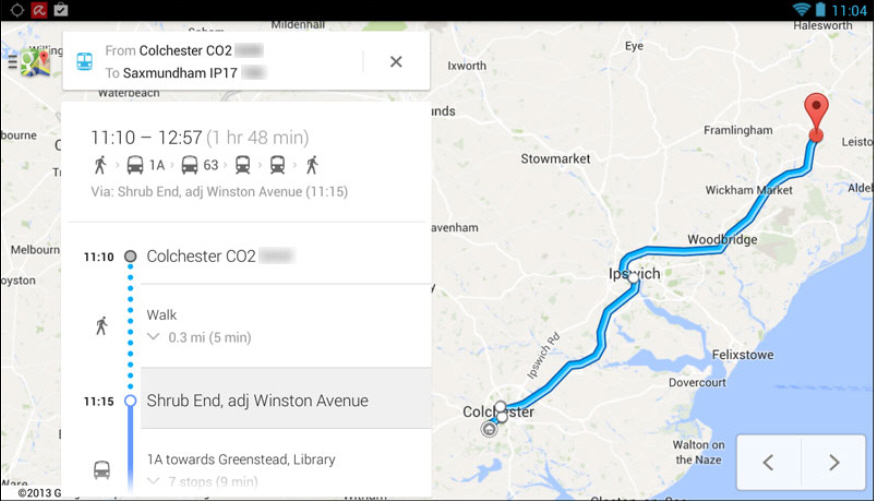 Google has updated its mobile Maps apps for Android and iOS with the release of Google Maps for iOS 2.5.0 and Google Maps for Android 7.4.0.
Both apps include the obligatory bug fixes, but there they diverge, with iOS users now able to see flight, hotel and restaurant reservations from Gmail, while Android users get improved tools for step-by-step directions and commuting.
Google Maps for iOS 2.5.0 brings some of the functionality found in Google Now -- and which was previously introduced in the desktop version of the app. Users with confirmation information from restaurants, hotels or departing airports emailed to their Gmail account will find that searching for these places in Google Maps automatically brings up the user's plans when clicking on the location.
Android users gain two new features. First they can now browse public transport directions to get information about the route they're following, including any transfers or changes. Commuters can also add their home and work locations to get the latest commute information delivered before leaving to or from work.
Google Maps for iOS 2.5.0 and Google Maps for Android 7.4.0 are both available now as free downloads for compatible devices.