Best Windows 8 apps this week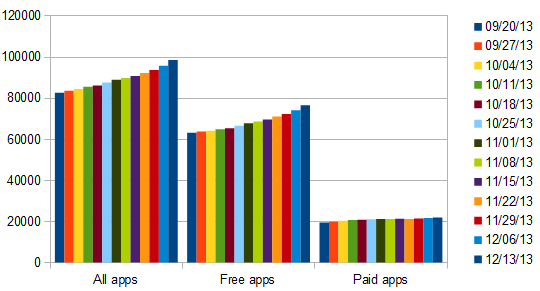 Fifty-ninth in a series. Last week's positive growth continues this week, as 2,786 new apps have been released in the last seven days in the Windows Store.
The number may have even crossed the 3,000 apps mark were it not for Sports category which listed 247 apps less than last week.
A total of 98,579 apps are currently available in the US Windows Store, which makes it very likely that it will break the 100,000 apps mark next week.
76,620 of those apps are free to download, install and use, while 21,959 are paid, trial or desktop apps.
Free apps increased this week by 2,503 and paid apps by 283.
Microsoft released statistics about Windows Store this week. The data, based on downloads between August 1 and October 31, 2013, shows that more than 30 percent of all downloads are made in the games category.
The second highest category is Entertainment with about 10 percent of all downloads.
This is reflected this week, as most apps that made it into the list are games.
App of the week
Freddy ($1.49, free trial)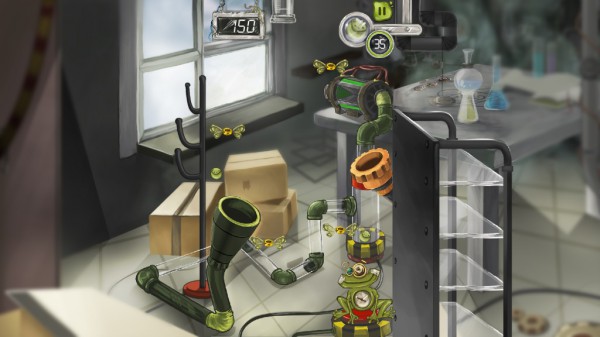 Freddy is a physics-based game in which you draw lines on the screen to redirect colored balls into the correct flasks or tubes.
The game walks you through a tutorial of sorts in the first few missions introducing new game elements to you so that you know what to do.
It becomes difficult soon thereafter when multiple colors and tubes or flasks are introduced.
Power ups may help you complete a level by giving you extra time or reducing the pressure of devices that you need to keep an eye on.
Other apps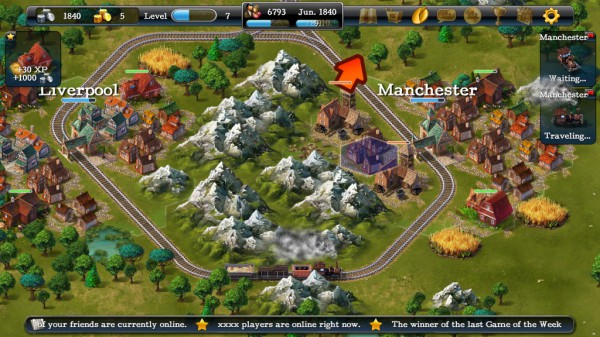 Steampower 1830 is a Railroad Tycoon like game for Windows 8. While it is a bit more casual than the desktop version of Railroad Tycoon, it offers nice graphics and game play that is still challenging enough to be fun.
You start with little money, one train and a track that connects two cities with each other. From here, it is your task to make sure that the demands of each city are met.
One city may crave coal and food for example, another wood and passengers. To meet the demand, it is necessary to erect resource buildings and other buildings near towns.
You can for instance build a coal mine to fetch coal and transport it to a city that demands it.
The game walks you through all mechanics in a tutorial. You need to register an account afterwards to continue to play the game.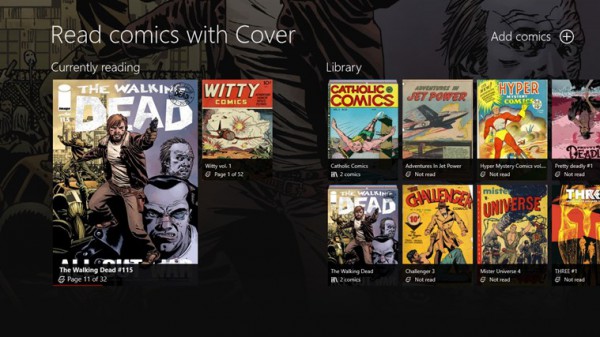 Cover is a comic book and ebook reading application for Windows 8. It supports the formats cbr, cbz, cb7, pdf and epub, as well as rar, zip and 7z archives.
In addition to all that, it can also display image folders on the screen.
The app displays the comic books and ebooks that you are reading right when you start it on your system. Next to that are the books in your library, which you can open with a click or tap.
When you open a comic book, you can make use of touch or keyboard controls to turn pages.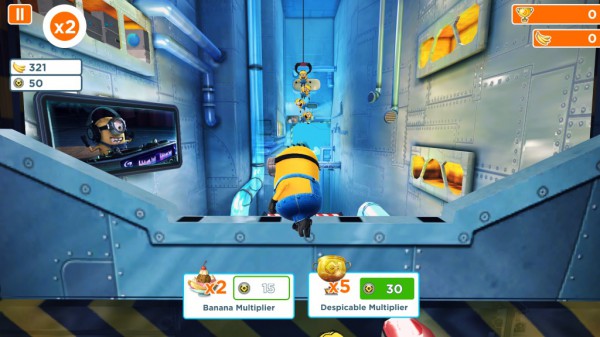 This is a Temple Run like game in which you take over control of a Minion in an attempt to run for as long as you can.
Avoid obstacles along the way, collect secret weapons and power ups, and defeat evil villains that you come across in the game.
Collect resources that you can invest in new power ups or costumes, or use the built-in store to buy resources instead to make those purchases.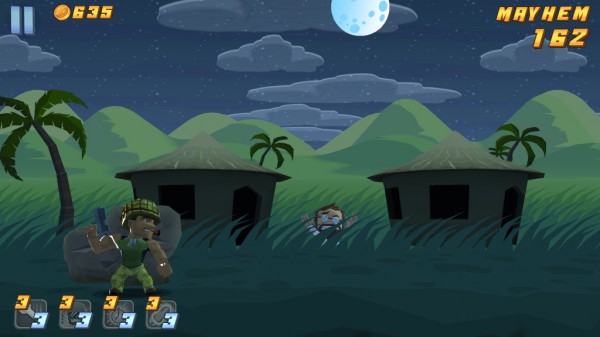 Major Mayhem is an arcade game featuring 48 action packed levels. Your basic task is to shoot the bad guys -- ninjas for example -- before they hit you.
To do so, use the mouse or touch to aim and fire your gun. Try to complete mission objectives for points and level ups to unlock new guns and other items.
The game is very relaxing despite its theme, and the main reason for that is you only use the mouse or your finger to control your character.
While you need to jump sometimes over obstacles using the space key, it is not something that happens too often. And since your character is covered as long as you do not fire, you have as much time as you need to play it.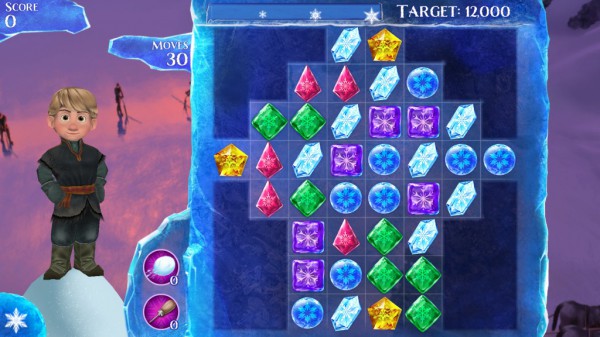 Disney is a very active publisher on Windows 8. Frozen Free Fall is the latest game that the company has released to store.
It is a puzzle game that follows the popular match three or more of the same type principle.
Match at least three crystals of the same color to remove them from the board and score points. You create special crystals if you match four or five, or L-shaped crystals of the same color.
The game features more than 70 levels that you can play for free.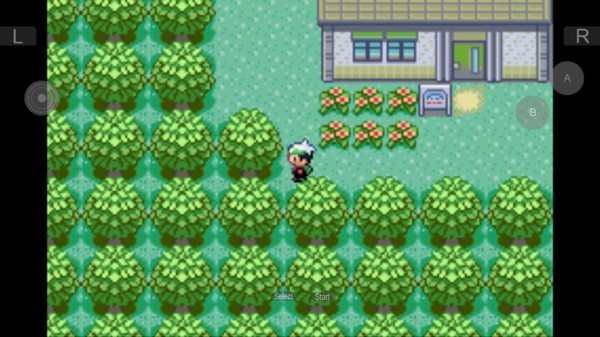 GBA8 is a working Gameboy Advanced emulator for Windows 8. The emulator supports touch, keyboard and gamepad controls, and comes with a demo ROM that you can run to test its functionality.
You do need access to other ROMs to play games, demos or apps on it. The developer has built-in options to save and load game states, so that you can continue play where you left off the last time.
Other features include support for Gameshark and CodeBreaker codes, and options to change the refresh rate in the settings.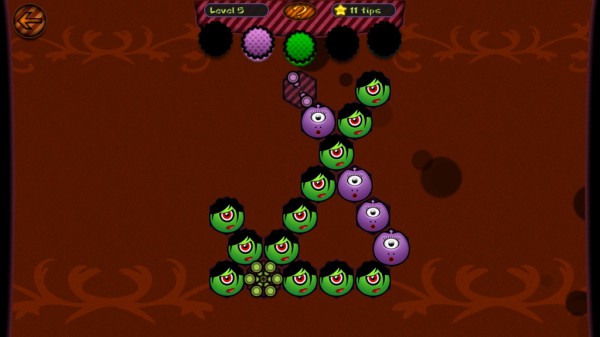 Sticky Friends is another unique puzzle game. Use monsters -- the game calls them Sticky Friends - to fill out all empty spaces in each level.
The eye position determines which spaces get filled when you place a monster on the board.
It is a fun game that requires quite some thinking in later levels to fill out all the spaces in it.
The game features more than 100 levels and five different monster types that you can place on the board.
Red Stripe Deals
12 deals are available through the rest of the month instead of the usual 3 deals per week:
Pacman CD DX for $4.99 instead of $9.99
Collins Learn Thesaurus for $3.49 instead of $6.99
Game Dev Tycoon for $3.99 instead of $7.99
Bejeweled Live for $1.99 instead of $4.99
Sunny Hillride for $1.49 instead of $2.99
Supermarket Mania 2 for $2.99 instead of 6.99
Rayman Jungle Run for $1.49 instead of 2.99
Package Tracker for $1.49 instead of $2.99
Draw a Stickman: Epic for $1.49 instead of $2.99
Disney Fairies Hidden Treasures for $2.49 insead of $4.99
NextGen Reader for $1.49 instead of $2.99
Sparkle 2 for $1.49 instead of $5.99