Amazon embraces 4K -- recording original content in the format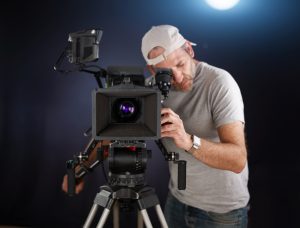 Earlier this year, 4K televisions and monitors seemed unachievable for the average consumer. Some pundits wrote the technology off, as these displays would be priced out of reach for many people. While this was true initially, Black Friday brought some very affordable 4K televisions to market. And so, the technology seems poised to have longevity.
Unfortunately, 4K content is rather sparse. No matter how great the television or monitor is, without content, there is no point. I have been watching 4K YouTube content on the Dell UltraSharp 32 UltraHD Monitor (UP3214Q) and it looks great. However, puppy videos in 4K hardly justifies the investment! Luckily, Amazon is planning to remedy that.
Amazon announces "plans to shoot all 2014 full original series, including comedies and dramas, in 4K Ultra HD. 4K is the latest and most advanced in high definition video, utilizing displays with an aspect ratio of at least 16:9 and capable of showcasing video at a resolution of 3,840 x 2,160 pixels or 8.3 million pixels -- that's four times the number of pixels as standard full HD. 4K means customers can enjoy their favorite movies and TV shows with unprecedented picture clarity -- details are sharper with smoother lines so that even up-close images seem clearer and more realistic".
"As a premium original content creator, we're excited about 4K and the future of Ultra HD technology, particularly as we move into drama series next year. All of the pilots and series we produce next year will be shot in 4K. That includes our first ever drama series that we will greenlight next year -- we think customers are going to love watching these series in the highest resolution ever available to consumers and we can't wait to deliver it", says Roy Price, Director of Amazon Studios.
Even if you aren't planning to embrace 4K technology now, you should still appreciate that content is being shot in it. After all, there is a good chance you will eventually upgrade. When that time comes, you will be glad that a backlog of content will be awaiting you. Of course, even if Amazon's original content looks good, it has to be good too. Hopefully the story lines and acting match the quality of the video.
Photo Credit: Alexander Kirch/Shutterstock