Xbox One now available in real gold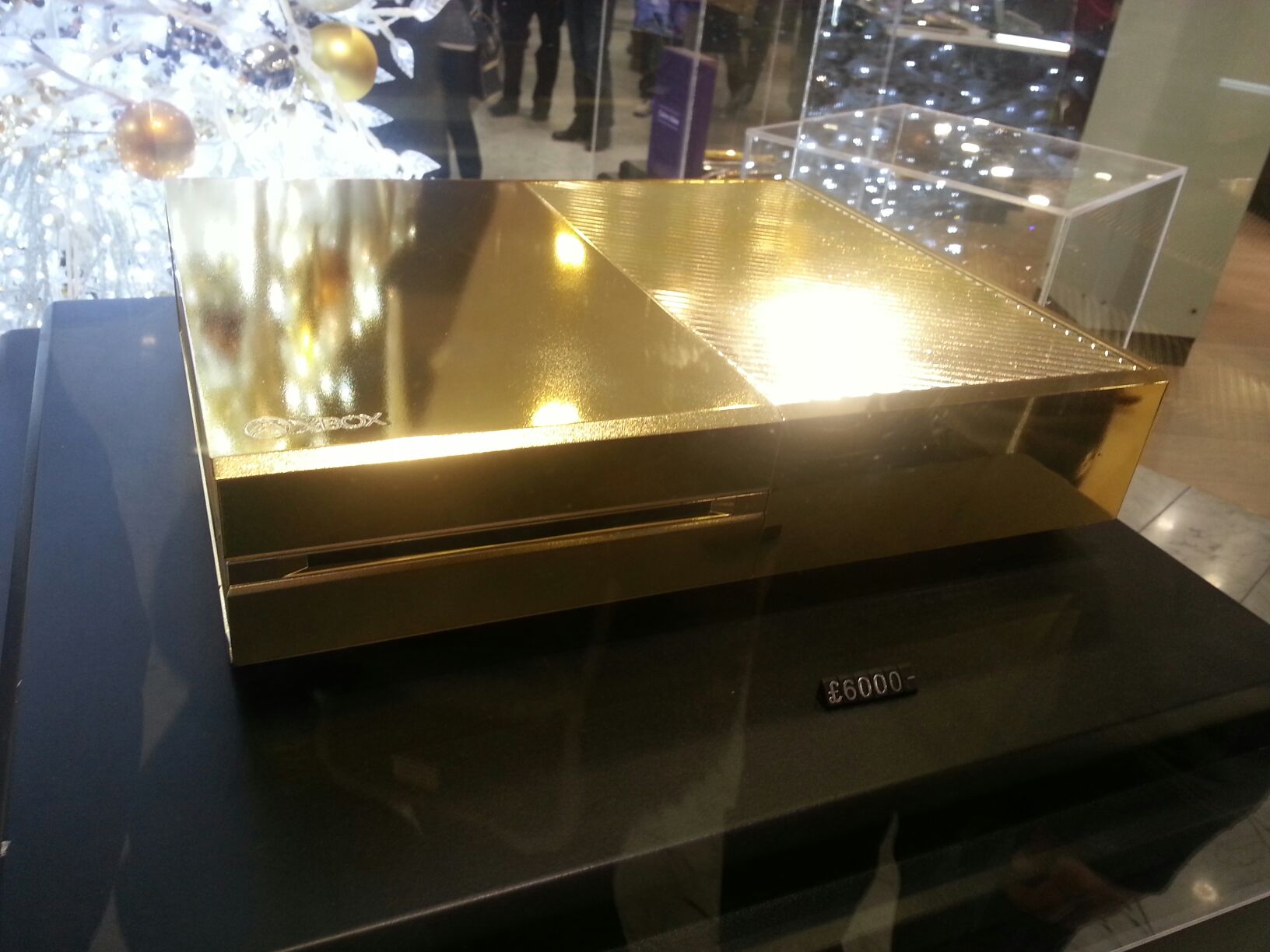 What do you get the person who has everything (except good taste) for Christmas? How about an Xbox One plated in real gold?
Yes, forget your gold iPhone, with its fake, not actually gold coloring, London department store Harrods is selling a special luxury edition of Microsoft's latest games console plated in 24-karat yellow metal, buffed to a high shine.
Spotted, and photographed, by Reddit user SirSyhn, the golden One -- which is only available in-store -- sells for a wallet-bothering £6000/$9,796.
I expect you're wondering exactly what you get for your money, right? And the answer is an ordinary Xbox One covered in gold. No games, not even a complementary Xbox Live Gold membership, which seems like a missed trick.
The picture doesn't show the controllers or Kinect, so it's possible those haven't been given the bling bling makeover, which is a shame. A gold Xbox One with black controllers? How tacky.