Outpost Security Suite Pro 9 cleans up infected computers, supports Windows 8.1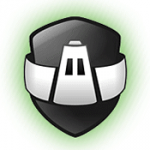 Security vendor Agnitum has announced the availability of Outpost Security Suite Pro 9, Outpost Firewall Pro 9 and Outpost Antivirus Pro 9.
The new release is much better at handling infected systems. If malware prevents Outpost 9 from installing fully, it can run a Safe Mode scan to remove any threats. There's also the option to create a bootable Linux-based CD or USB drive, which should help to eliminate even the most stubborn malware.
Once Outpost 9 is up and running, a shiny new URL blacklisting scheme aims to keep users away from even more malicious sites.
You also get full Windows 8.1 compatibility, of course.
But perhaps best of all, Agnitum is currently running a special deal where you can buy a lifetime 3 PC license for Outpost Security Suite Pro 9 for $59.95 (that would normally cover you for only a year). Similarly, you can have Outpost Firewall Pro 9 keep your entire household safe for only $39.95. Get the full details on the Agnitum site.