Motorola rolls out Android 4.4.2 KitKat for Moto G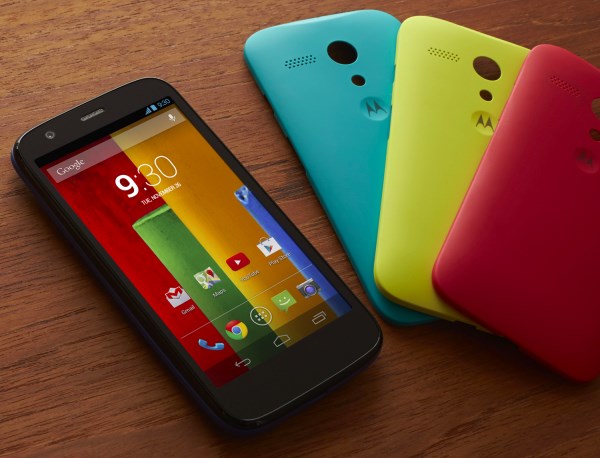 Christmas comes early this year for Moto G users. Motorola has announced that Android 4.4.2 KitKat is now rolling out for its entry-level smartphone, in less than two months after parent company Google launched the latest version of the popular mobile operating system.
The Android 4.4.2 KitKat update is rolling out to Moto G smartphones that were purchased in the US, from Amazon and Motorola's online shop. It is expected to arrive in other markets, and at mobile operator versions, "soon".
Android 4.4.2 KitKat arrives sooner than expected for the Moto G. At the beginning of this month, Motorola CEO Dennis Woodside revealed that the update would reach the smartphone in early 2014.
The software update includes a number of noteworthy enhancements, including a revamped dialer, beefed up camera and gallery apps, the option to print documents and photos, new Hangouts app that can send and receive SMS and MMS messages, as well as support for the Square credit card reader.
The US maker has also discussed the latest slew of improvements aimed at the Moto G, DROID MINI, Droid MAXX and DROID ULTRA (hit the link in the first paragraph for more information).
Motorola was among the first Android vendors to release an update to Android 4.4 KitKat, for the Moto X flagship. The roll out began two weeks after Google launched the new OS.