The countdown is on -- Microsoft NORAD Santa tracker is about to go live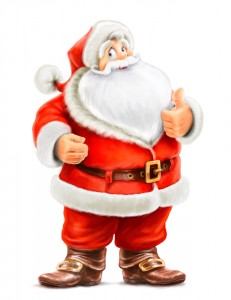 You likely realize that a rather big holiday is fast approaching, and the children are growing antsy. It's only a matter of time before the old guy in the red suit takes to the sky to pay a visit to each and every home. You've also perhaps heard that both Microsoft and Google have trackers up and running to keep you informed of reindeer progress.
The NORAD version, which could be thought of as the "official" one, as the organization has handled Santa duty since 1955, is now run by Microsoft. Thanks to time zones, it's also just about to go live.
Microsoft will celebrate the launching of the sleigh in just hours -- at 6:00 am EST tomorrow. Though, the tracker will kick off a bit earlier 2:00 am EST), much like a NASA countdown.
"As soon as Rudolph and the gang lift off, NORAD will begin tracking Santa and sharing his location on the map, while keeping him safe as he flies the night skies", announces Steve Lake of the Internet Explorer team. "Whether you're shopping for last minute gifts or sipping hot cocoa near the fire place, you can follow Santa from anywhere".
This also means that all of the games in the Santa Village on the web site have been unlocked, so you your kids can now play each and every title. And remember, there is nothing in the world so irresistibly contagious as laughter and good humor.