I'm on a road trip -- here are the tech products I brought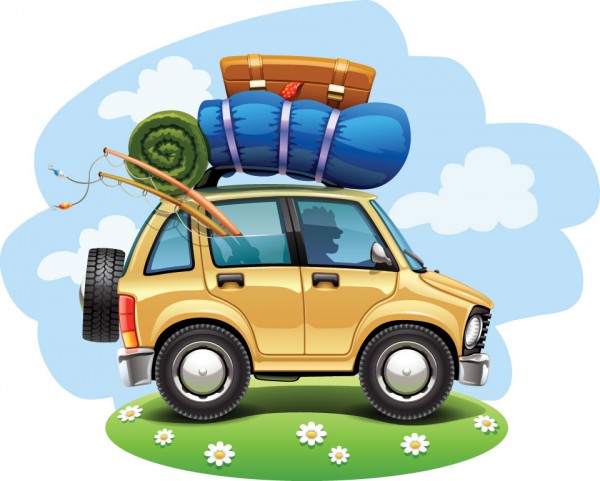 Throughout the year, I work pretty darn hard -- I wear multiple hats. Because of this, I decided to spend the holidays in sunny Florida as a working vacation. Sadly, the airfare was a bit too expensive, so I decided to drive there from New York.
Unfortunately, the place at which I am staying does not have WiFi or Television -- a nerd's worst nightmare. As a tech-writer, I was going to have to think smart about which devices I would bring and which would stay home. You may be surprised by my choices.
First and foremost, I had to think about writing and having an internet connection. For this, I brought my LTE-enabled Chromebook Pixel. This computer is a writer's dream. Verizon's LTE is second to none and would assure me web access during my road trip and when I arrived. The battery life is great too, so I can write poolside for hours. Besides writing, the Pixel is my window to entertainment. Since I will not have a TV, the laptop will be my conduit for watching Netflix, Hulu, YouTube and Amazon Video.
The speakers on this computer are very good but not ideal for a large group of people. And so, I also packed the wonderful Ultimate Ears MINI-BOOM Bluetooth speaker. This is my favorite portable speaker because it is small, rugged and charges by microUSB. Pairing with the Chromebook is painless and makes watching videos or listening to Google Play Music All Access more enjoyable. This will also enable me to listen to music while driving around in a golf cart.
The reason I prefer microUSB charging is that it also charges my Droid Maxx -- the smartphone that is accompanying me on my trip. This means I can pack one less charger. The Droid Maxx offers amazing, class-leading battery life. Not only that, but it was recently upgraded to Android 4.4 (Kit Kat) so it is a very modern version of the operating system. Best of all, it has the same touchless controls as the Moto X, so while I am driving, I can interact with it while keeping my eyes on the road.
The Droid Maxx is also serving as my GPS, so I packed a car-charger. But, what about mounting it in the car for easy viewing? For this I brought the amazingly useful Satechi Universal Smartphone CD Slot Mount. This smartphone mount slides into the CD slot of your car stereo, and utilizes springs to adapt to most smartphones. Heck, in 2013, what else will you use the CD player for?
While the Droid Maxx is a capable point and shoot camera, I brought my Nikon Coolpix AW100 too. You see, whenever I am in Florida, I like to go manatee-watching. For this, an optical zoom is a must to capture images in the distance. The Nikon has a 5x optical zoom, GPS, is rugged and waterproof -- perfect for a boat-ride searching for those beautiful sea-cows.
As a recap, I packed the following things:
Chromebook Pixel
Ultimate Ears UE MINI-BOOM
Droid Maxx
Satechi Universal Smartphone CD Slot Mount
Nikon Coolpix AW100
What do you take when you travel? Tell me in the comments.
Image Credit: Kolopach / Shutterstock