Best Windows 8 apps this week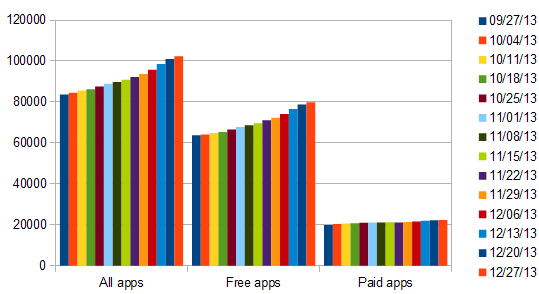 Sixty-first in a series. This week was not as busy as the weeks before, which can be attributed to the celebration of Christmas and other holidays in many parts of the world.
This is reflected in this week's overall application growth in the US Windows Store, as only 1,343 new apps were published to the store in that time.
This raised the count of applications to 102,305 in total. 79,916 -- or roughly three quarters of those -- are free to play, while the remaining 22,394 applications are either paid, trial or desktop programs.
Free applications grew by 1,170 and paid apps by 178 this week.
Several popular applications were updated in that time as well. The Facebook app received a whole batch of new and improved features that include the synchronization of profile pictures, the ability to edit posts, options to add or remove people from groups, or options to delete photos.
App of the week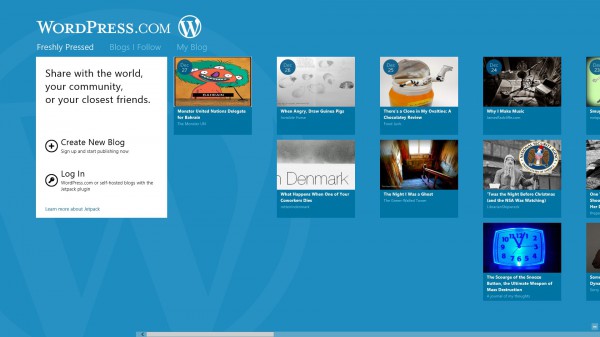 The official WordPress.com application landed in store this week. It features options to create and publish posts right from Windows 8 to WordPress.com blogs (not to be confused with self-hosted WordPress websites such as this one).
The app provides you with the means to sign in to your existing WordPress.com account, or to create a new blog to sign up for a new account instead.
While it is possible to use the app solely for publishing new blog posts, it can also be used to read blogs that you follow at WordPress.com, or to browse posts of interest on the site.
The developers of the app have integrated sharing options, so that you can share contents such as photos, links or quotes from other apps directly on your WordPress blog.
The average rating of the app is fairly low right now, which can mainly be attributed to crashes that some users experienced.
Other apps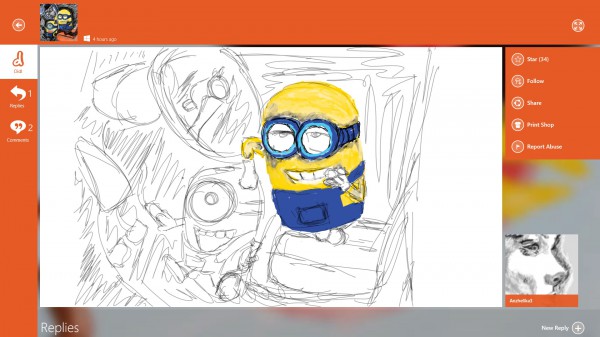 Didlr is a drawing app for Windows with a strong focus on sharing drawings with the community. You can browse popular creations right away, but need an account to start drawing your own.
One of the interesting features of the app is the time lapse mode in which all drawings are showcased. Instead of just seeing the final product, you see how each drawing was created by a particular user of the application.
When you see some of the creations, you would expect Photoshop-like drawing tools, but that is not the case. All tools are rather basic in comparison and it is astonishing what some community users can create with those tools.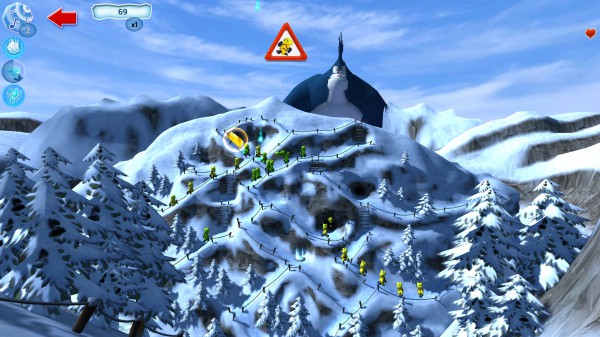 Yeti on Furry is a tower defense game of sorts. The core difference is that you do not build towers to defend objectives, but need to use the powers of a Yeti to defend the attacking enemies.
All weapons -- if you can call them that -- are controlled with touch controls or the mouse. A single tap throws a snowball at enemies, a longer tap creates a larger snowball that rushes downhill to catch any approaching enemy in its path.
The game is fun to play, comes with an upgrade system and in-app purchases.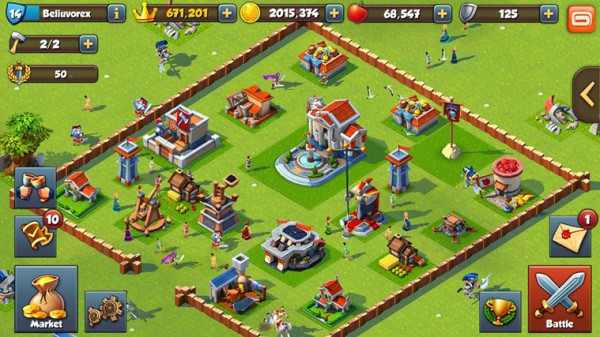 You play the role of a Roman governor in Total Conquest, developing your own city-state and army to battle other players online for control of the Roman Empire.
Players can create powerful alliances to use the power of many to coordinate attacks and defense against other alliances or individual players.
As governor, it is your responsibility to hire, train and upgrade troops, build city defenses, and manage the economics of your city-state.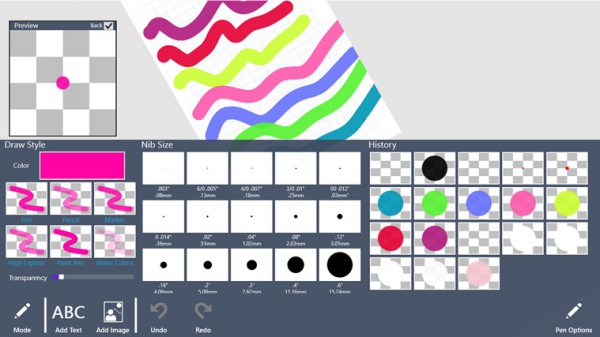 Use the note taking application to create multiple notebooks on your system. Add as many pages as you want to each individual notebook, and use the available drawing and writing tools to add contents to each.
It is possible to draw on blank paper, use a photo as a background, add text to a page of your notebook, or export individual pages as jpeg or png image files.
The contents can be shared with other apps that you have installed, including SkyDrive, OneNote or Facebook, to name a few.
Some features, like shapes, are only available as in-app purchases.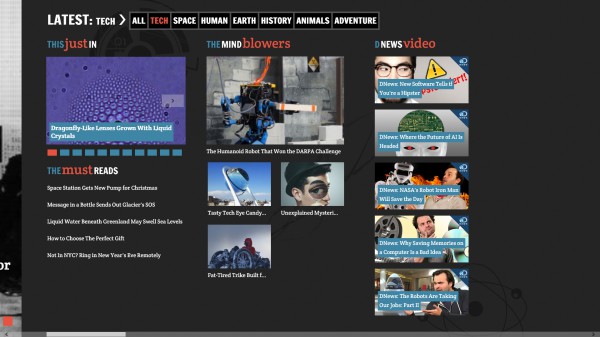 The news application is regularly updated with photos, news stories and videos that anyone can watch.
All news is sorted into categories such as "Tech", "Space", "Earth" or "Animals", that you can browse individually.
If you browse to the "Tech" section, you find articles such as "Space station gets new pump for Christmas", "The Humanoid robot that won the DARPA challenge" or "The Robots are taking our jobs: Part II" in there.
Another interesting feature of the app is the so-called Discovernator. It displays random facts twhenever you hit its button.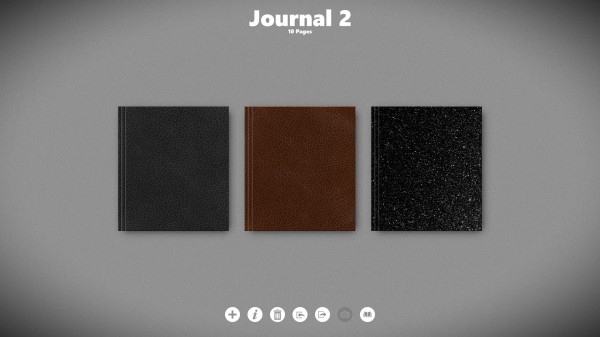 Create as many digital journals as you want with Sketchable. Use the app with your mouse, stylus or touch to create sketches using a powerful assortment of tools, brushes and colors.
The availability of brushes is limited in the free version, while all other features seem to be available by default.
While it is possible to use the app with a mouse, its full strength comes to light when you are using a stylus to create new sketches.
Besides drawing support, it is also possible to use a camera to add photos to a journal, and share the creations with others.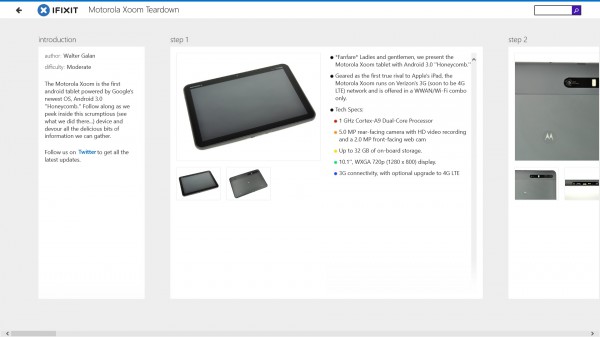 Brings thousands of step-by-step repair instructions to Windows 8. Use the app to browse any category, or search for a specific device that you are interested in. It features popular tech related devices such as the Samsung Galaxy Tab, the Kindle Fire or Microsoft Surface, but also household items, cars and trucks, or appliances.
Once you have selected a device you are interested in, you are taken to a detailed step-by-step guide that walks you through the described process. From simply tearing a device down through swapping the LCD screen to replacing the motherboard.
A difficulty rating is displayed for each guide so that you have a rough estimate of how tricky it will be.