Eric Schmidt unveils his predictions for 2014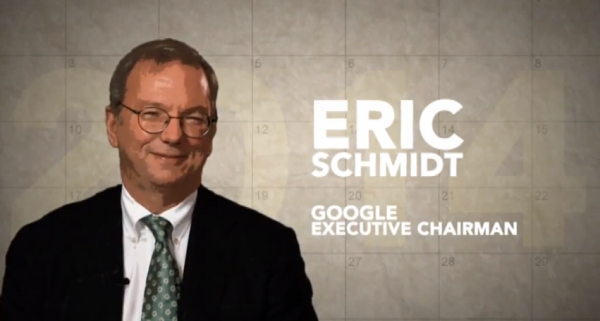 The year is almost at a close, the ball ready to drop above Times Square, fireworks being shipped to all the major cities... It's a reflective time, as evidenced by the BetaNews staff recently stopping to ponder 2013 in tech products. But, it's also a time to look forward at what to expect over the coming 12 months.
Google's Eric Schmidt is no exception, as he has recently taken a couple of minutes to reveal his thoughts about what is in store for 2014.
Schmidt promises that the coming year will provide a smartphone for everyone, though that isn't going too far out on a limb, as feature phones become increasingly more scarce. He goes so far as to proclaim that mobile is not "winning", but has already "won".
The former CEO additionally talks about trends such as Big Data and machine intelligence. He touches on the field of genetics, which is perhaps one of the fastest growing areas. Schmidt also names his biggest regret from the time he spent running the search giant -- the failure to recognize the importance of social networking.
You can watch the entire video below and, by all means, chime in with your thoughts on Schmidt's comments and your own predictions for the coming year.