Microsoft updates OneNote for Android with major new features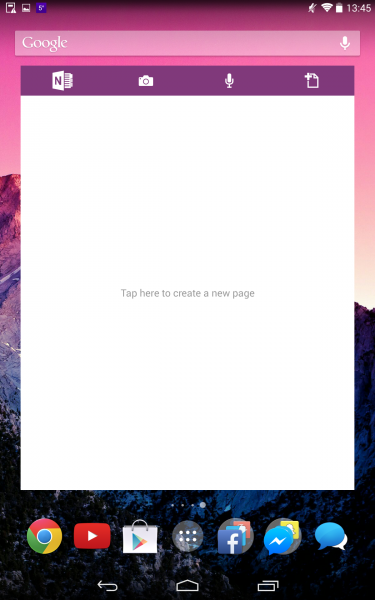 Right before the end of the year, Microsoft releases an update for its OneNote Android app which adds major features and improvements, as well as better integration with the mobile operating system.
OneNote now makes it easier for Android users to share content from another app, as the new version of the note-taking software introduces an Add to OneNote option in the OS' Share via menu. Rival players like Evernote have offered this feature for quite some time, so it's nice to see that Microsoft is paying attention to the competition and enabling a more tailored user experience.
Microsoft has also paid attention to the software features introduced by Android device makers, as Samsung Galaxy S (and, presumably, Galaxy Note) users can now take advantage of OneNote in multi-window mode.
For those who are avid widget users, there is a new Recent Widget that shows the newest notes on the homescreen. The latest version of OneNote also supports page, section and notebook widgets.
OneNote additionally adds rendering improvements and fixes pertaining to keyboard input, in the latest update. The app currently has a 3.6 star rating, based on 12,705 reviews.
OneNote is available to download from Google Play. The app requires Android 4.0 Ice Cream Sandwich or newer.