Surface had a good Christmas, appears to be selling well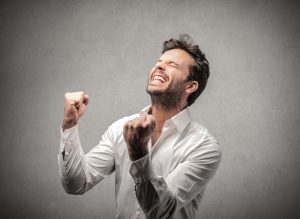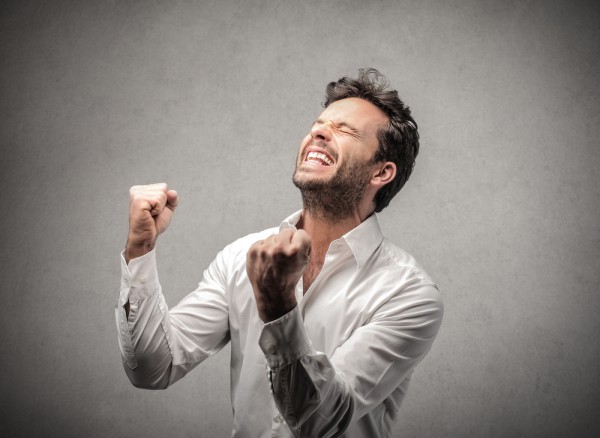 Three days ago I wrote about Flurry's findings regarding tablet activations on Christmas day. As was expected, Amazon enjoyed a massive 24x bump, and Apple and Samsung activations, while far less spectacular, both doubled. Flurry only covered those three firms and Acer, so there was no way of knowing how well other manufacturers had fared.
Today online advertising network Chitika releases its report, the result of examining post-Christmas changes in North American web traffic share, and this shows usage gains from Amazon, a minor drop from Apple, and -- perhaps most surprisingly -- strong gains for Microsoft's Surface range.
The figures show that Surface tablets picked up an additional 0.5 percent usage share in the US and Canadian tablet markets during the post-Christmas period, for a total of 2.3 percent. That growth is just 0.1 percent behind Amazon which tops the table with a 0.6 percent usage growth.
Chitika doesn't differentiate between the various models Microsoft offers (Surface, Surface 2, Surface Pro 2), but it's not unreasonable to expect -- as we're talking Christmas -- a lot of that growth has come from the more affordable RT options.
According to Chitika, "Microsoft's Surface lineup continued its impressive year end run. Surface users generated more tablet traffic than all Google Nexus tablet users following the holiday, making Microsoft the fourth-largest source of continental tablet Web traffic should it maintain the lion's share of this latest share growth".
Despite dropping -1.3 percent, Apple still has 76.1 percent usage share, with Amazon on 9.4 percent, and Samsung on 5.9 percent, so Microsoft still has some way to go. However, its usage growth does now put it 0.3 percent above Google.
Of course tablet web traffic doesn't directly translate into sales or market share, but it is an indication at least that Surface appears to be finally finding an audience.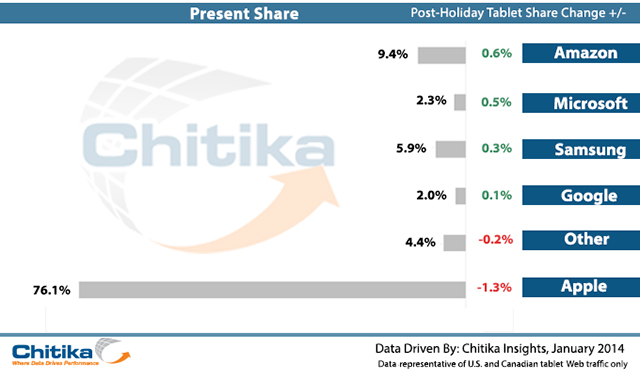 Photo Credit: ollyy/Shutterstock