Lenovo unveils ThinkPad X1 Carbon, its ultra-light 14-inch Ultrabook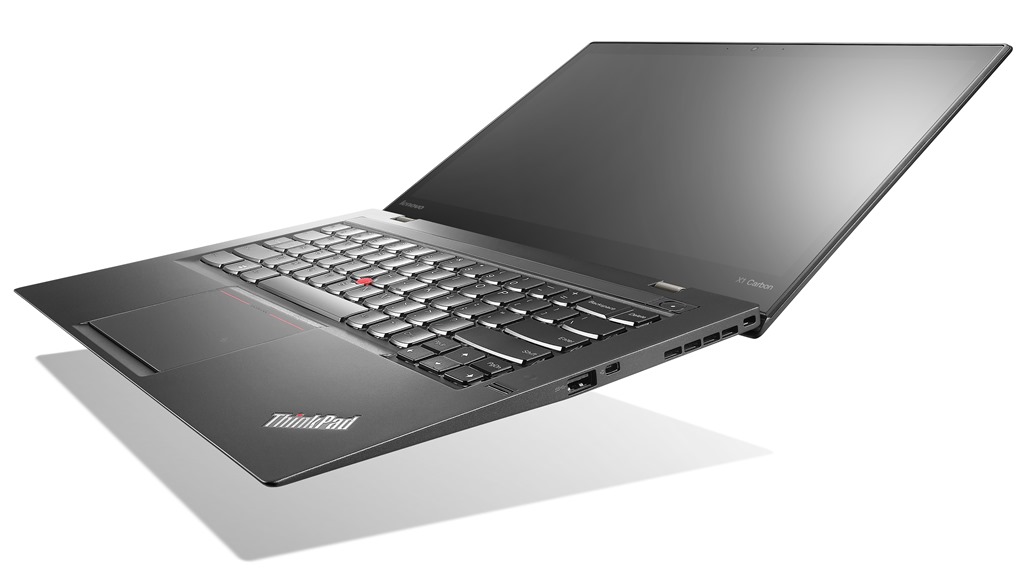 Lenovo is making lots of announcements today, chief among them being the new ThinkPad X1 Carbon 14-inch Ultrabook. Designed using carbon fiber (which is lighter than magnesium and aluminum but stronger than both), the X1 Carbon weighs just 2.8 lbs, making it the lightest 14-inch Ultrabook in the world.
The X1 Carbon features the Adaptive Keyboard, which dynamically adjusts based on the software or application being used, and also integrates voice and gesture control. The PC comes with an improved ColorBurst Display which, according to Lenovo, "provides sharper, brighter images at higher resolutions with better viewing angles for a superior visual experience".
The new Ultrabook touts 70 percent improvement on battery life over the previous model, lasting up to 9 hours, and comes with Lenovo's Rapid Charge technology that makes it possible to get an 80 percent charge of the battery in under an hour.
"Lenovo continues to push the boundaries of design and technology as we aspire to create the best products in the market. Our obsession in the pursuit of perfection is evident with these smarter devices designed to enhance the way people interact at home and at work," said Peter Hortensius, SVP and president, Think Business Group, Lenovo. "The ThinkPad X1 Carbon delivers a stunning user experience with the best professional display and new interactive methods and represents another step in our PC plus journey".
The new X1 Carbon also introduces an improved docking experience with Lenovo's OneLink connector that delivers power, gigabit Ethernet, and dual display support through the one cable.
Models of the new ThinkPad X1 Carbon will start at $1,299 and availability is set to begin in late January.