Pure delivers wireless streaming from any service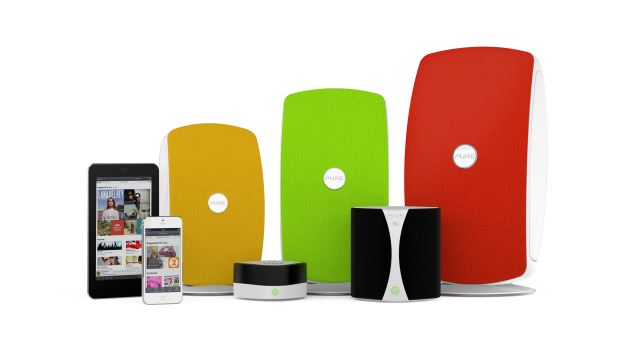 Wireless speakers allow an enormous amount of freedom when listening to music around the home. But when you want to stream from online sources you'll often find that you're restricted to ones that are compatible with your system.
Audio specialist Pure using CES to announce an extension to its Pure Connect platform which allows its Jongo wireless stereo and multiroom music system to be used with any music streaming service including Pandora, Rdio, Deezer and Spotify, as well as any other audio or radio app.
Nick Hucker, Pure's marketing director says, "We are not in the business of picking a winning music streaming service or radio app -- different services are right for different audiences -- but we want to give our customers the most choice. Jongo was designed with flexibility in mind, which is why all Jongo speakers come with both Bluetooth and Wi-Fi. We've always used this flexibility to make sure all services can be played to a single Jongo speaker but now we are making the major step of extending this flexibility, via Bluetooth, to enable streaming of any music service or radio app to multiple Jongo speakers".
It uses a technology called "Caskeid" -- developed by Pure's parent company Imagination Technologies -- to seamlessly deliver content to multiple speakers via a combination of Bluetooth and Wi-Fi. To use it you simply select your chosen music or radio service app and send it via Bluetooth to a single Jongo speaker in a group. The Caskeid technology integrated into the speakers then takes care of ensuring that music is seamlessly and synchronously sent to all the other speakers in the group.
The company has also announced that it will be releasing a Caskeid application developer kit that will allow apps to be built with support for Jongo speakers.
The session and speaker configuration is set up using the Pure Connect App. This is available for free on Android and iOS systems and allows you to stream your own music or online radio. There are also subscription models for streaming via Pure's own online service, more information is available via the Pure Connect portal.