Qualcomm unveils new processors for home entertainment and in-car infotainment solutions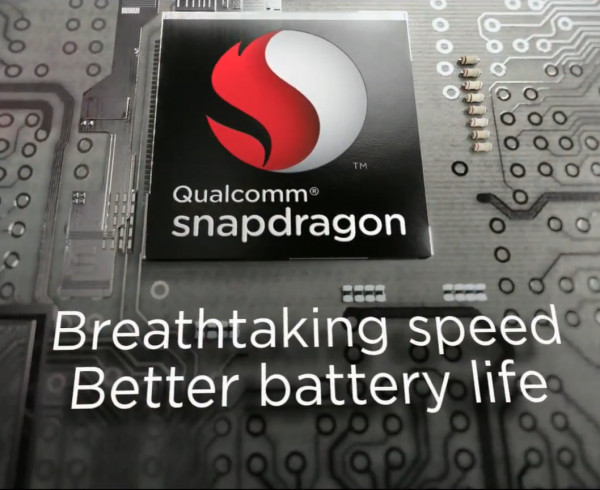 Hours after Nvidia announced its new Tegra K1 processor, rival US company Qualcomm took the wraps off two new chips, called Snapdragon 802 and Snapdragon 602A, designed for home entertainment and in-car infotainment solutions, respectively.
The Snapdragon 802 is an iteration of the year-old Snapdragon 800, which was presented at CES 2013. The processor is aimed at the next generation of smart digital media adapters, set-top boxes and TVs. Unsurprisingly, it comes with 4K support and a number of technologies designed for efficient power consumption and resource-intensive applications, such as games.
"In addition to offering our expertise in the smartphone space, we also are introducing capabilities specific to the smart TV space, which enable our customers to redefine the smart TV category by combining the best of both TV and smartphone experiences", says Qualcomm executive vice president Murthy Renduchintala. "Combining the efficient integration of our Snapdragon processing and connectivity components with Qualcomm Technologies' demonstrated expertise in Android will enable the ultimate home entertainment experience with compelling new ways to watch, play and interact".
The Snapdragon 802 supports broadcast, analog and digital I/O interfaces and a custom Android Software Framework based on Android 4.4 KitKat, as the main highlights. The processor features a 1.8 GHz quad-core Krait CPU and an Adreno 330 GPU, Wi-Fi 802.11ac connectivity, as well as a Hollywood Quality Video (also known as HQV) processing engine for video content, Hexagon DSP for audio and the AllJoyn framework for TV interoperability with devices and software.
Qualcomm says the Snapdragon 802 will be made available for sampling early in 2014, with commercial availability slated for later in the year. There is no word yet on specific companies or products which will employ the processor.
The Snapdragon 602A is Qualcomm's processor for in-car infotainment solutions. It too is derived from a year-old chip, the Snapdragon 600 that was also showcased at CES 2013 (and, later used in mobile devices like the HTC One and Samsung Galaxy S4).
"We are excited to bring to the car the same mobile technologies and Snapdragon experiences consumers around the world enjoy on their mobile devices", says Qualcomm senior vice president of Business Development Kanwalinder Singh. "Building on top of Gobi 3G connectivity already embedded in vehicles globally and Gobi 4G LTE connected cars being rolled out in 2014, the Snapdragon 602A will enable the next generation of connected infotainment in the car".
The processor features a quad-core Krait CPU and an Adreno 320 GPU, as well as Hexagon DSP, built-in GNSS baseband processing and extra cores for high-performance audio, communication and video. The Snapdragon 602A comes with the Gobi 9x15 multimode 3G/4G LTE and QCA6574 VIVE two-stream, dual-band Wi-Fi 802.11ac and Bluetooth 4.0 LE (Low Energy)-based modules (that's a mouthful). Like with other automotive-grade solutions, it is designed to operate in extreme conditions.